Politics
Republican House Leader: No Place for QAnon in the Republican Party
House Minority Leader Kevin McCarthy (R-Calif.) on Friday denounced the QAnon movement after Vice President Mike Pence dismissed it earlier in the day.
"Let me be very clear," McCarthy told Fox News. "There is no place for QAnon in the Republican Party. I do not support it and the candidate you talked about has denounced it."
He was referring to Marjorie Taylor Greene, who won the Republican primary for Georgias 14th District. In YouTube videos, Greene embraced the QAnon theory but has since distanced herself from the movement, according to the GOP leader.
Pence also told CBS News on Friday that he doesnt "know anything about that conspiracy theory," adding, "I dismiss it out of hand." On CNN, Pence also fielded questions about QAnon, saying President Donald Trump doesnt embrace the theory.
Some QAnon followers believe Trump is trying to save the world against a secretive cabal of Satanists or Luciferians who are involved in child trafficking, cannibalism, and human sacrifice. Some of these individuals involved in the cabal are prominent politicians, celebrities, and other business luminaries. And "Q" posts, which feature cryptic and puzzle-like statements, have appeared on anonymous message boards, including 4chans "politically incorrect" subforum over the past several years.
Trump this week said he wasnt familiar with the theory and said those who subscribed to it "love our country."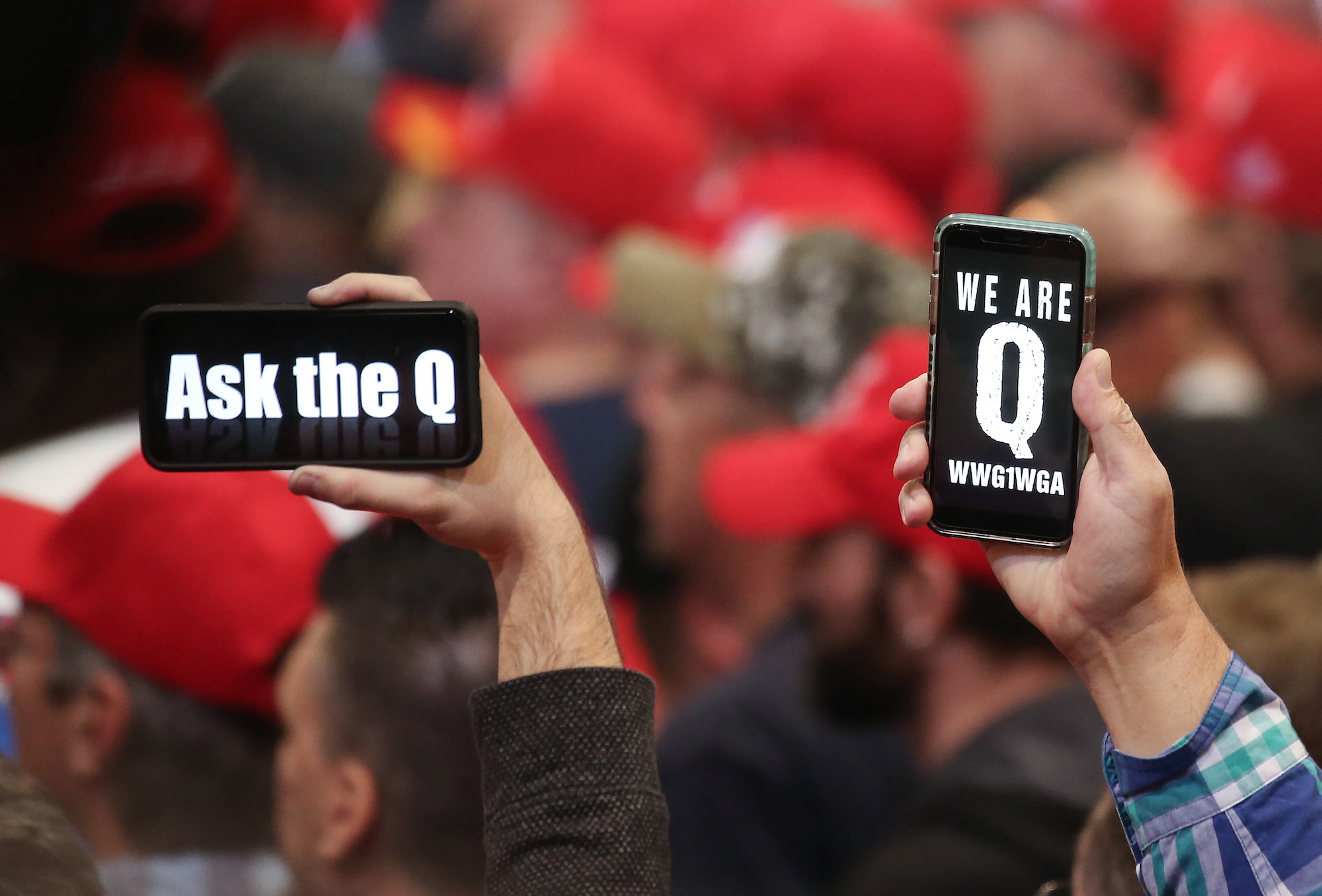 "You said the president seemed to embrace it. I didnt hear that," Pence said on CNN. "I heard the president talk about he appreciates people that support him."
McCarthy, in his interview, said that members of the Democratic party have embraced anti-Semitic points of view, including Reps. Rashida Tlaib (D-Mich.) and Ilhan Omar (D-Minn.).
"But the real question would be," McCarthy said on Fox News, "when you look to the Democratic party, to a Tlaib or Omar, with the anti-Semitic comments, when the Democrats would not stand up. When a member of the Republican Party said something that we believe is not aboRead More From Source
[contf] [contfnew]
[contfnewc] [contfnewc]