Politics
Trump: US Might Have to Do Election Again Because of Widespread Mail-In Voting
The United States might have to do the 2020 election "again" because of mail-in voting, President Donald Trump suggested on Tuesday.
"You cant take millions of ballots, send them haphazardly all over the country, or all over a state, and expect to come out properly," the president told reporters at the White House.
"Itll end up being a rigged election, or theyll never come out with an outcome. Theyll have to do it again. And nobody wants that, and I dont want that."
Trump went off on mail-in voting when asked about negotiations with Democrats over funding for the U.S. Postal Service.
An unprecedented push to use mail-in ballots started earlier this year, fueled by health concerns due to the COVID-19 pandemic.
"The Democrats want to make it a political issue. Its not a political issue. Its really about a correct vote. You have to get voting right. You cant have millions and millions of ballots sent all over the place, sent to people that are dead, sent to dogs, cats, sent everywhere," Trump said.
"This is a serious situation. This isnt game, and you have to get it right. I just want to get it right. Win, lose, or draw, I think were going to win. Win, lose, or draw, we have to get it right."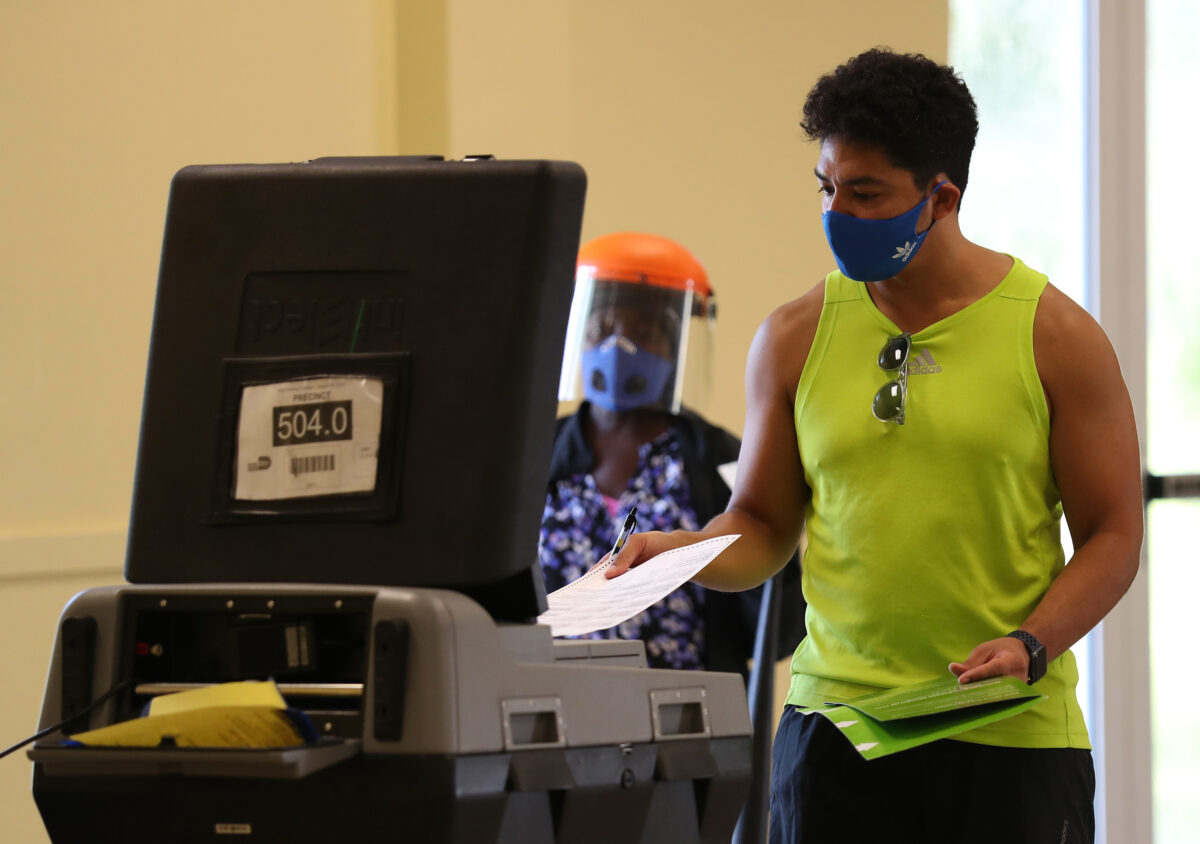 Cleta Mitchell, an attorney and former Democratic Oklahoma representative, at the White House for the signing of a proclamation on womens voting rights, told reporters that multiple studies show millions of people are signed up to vote despite having changed addresses, being dead, or not being U.S. citizens.
Registrations pile up in the system from Department of Motor Vehicles and Social Service visits, with duplicates common, Mitchell said.
Trump last month floated delaying the election until people could "properly, securely, and safely vote" but backed away from the suggestion after backlash from lawmakers on both sides of the aisle.
He later pointed to Dr. Anthony Faucis pronouncement that voting in person in November can be done safely.Read More From Source
[contf] [contfnew]
[contfnewc] [contfnewc]