Politics
Trump Administration to Seize Clothing Made in Prisons in China
President Donald Trumps administration announced this week that customs officials will detain important merchandise if its made by companies linked to prison labor in China.
Effective immediately, all garments produced by the Hero Vast Group, which includes a number of companies, will be detained, Customs and Border Protection (CBP) announced.
The order is based on information that indicates the companies are using prison labor to produce items.
"Chinas use of forced labor to make goods is illegal and wrong. Their serious human rights abuses cannot stand. DHS remains committed to using every tool available to identify and prevent products made with forced labor from entering the United States," acting Department of Homeland Security (DHS) Secretary Chad Wolf said in a statement.
CBP is an office inside the DHS.
"The use of forced labor is not just a serious human rights issue, but it also brings about unfair competition in our global supply chains. CBPs goal is to ensure that goods made by forced labor never reach U.S. consumers," Brenda Smith, an executive assistant commissioner at CBP, added.
Hero Vast Group goods will be seized at all U.S. ports of entry, in accordance with a federal law that prohibits importing merchandise produced by forced labor, including convict labor, forced child labor, and indentured labor.
According to a 2019 investigation by the U.S. nonprofit World Organization to Investigate the Persecution of Falun Gong, there were at least 681 state-backed businesses using prison labor.
The order of detainment is formally known as a Withhold Release Order. It is the 11th issued by CBP since September 2019, including four against China. Thirty-five such orders have been made against China-based companies since 1991.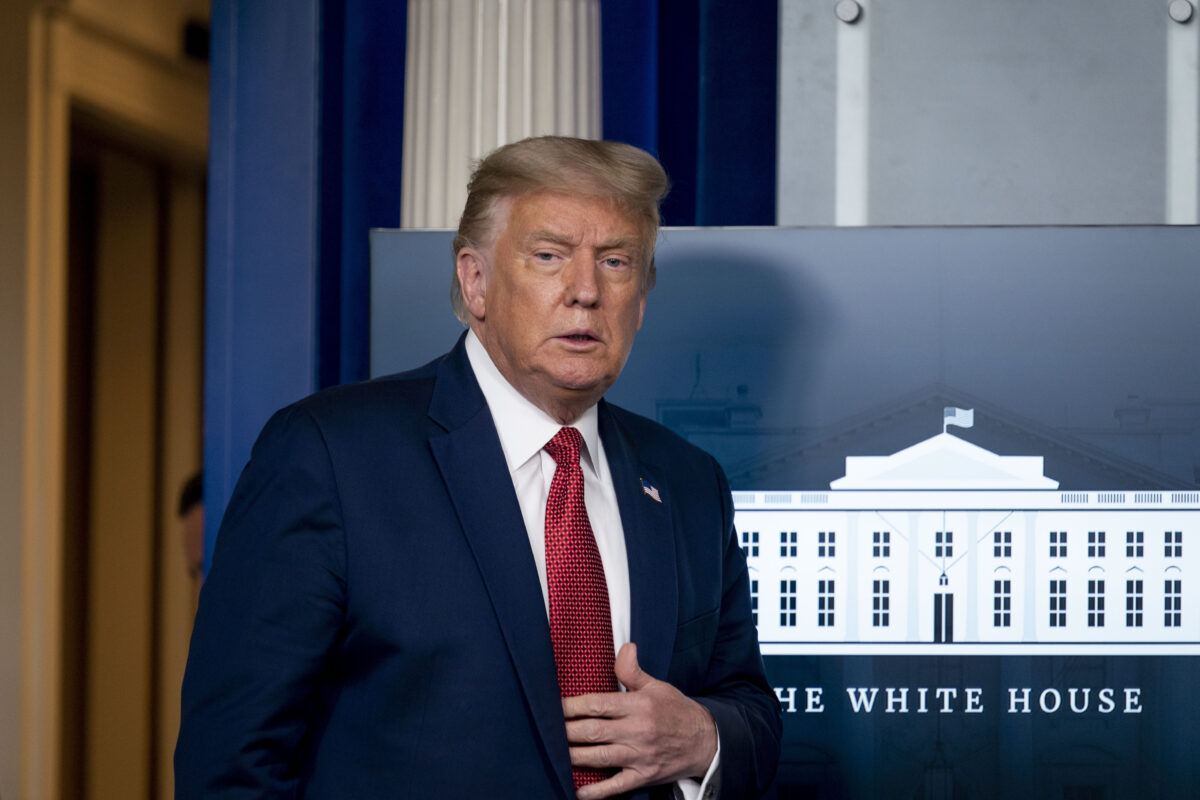 The new order comes as the Trump administration escalates punitive actions against the Chinese Communist Party (CCP) on a number of human rights-related issues.
The Department of Commerce last month blacklisted Chinese firms involved in forced labor and genetic surveillance while U.S. officials forced the closure of the U.S. consulate in Houston.
In August alone, the Trump administration has sanctioned Hong Kong leader Carrie Lam and 10 other officials for undermining the citys autonomy and freedoms; banned the Chinese social media applications TikTok and WeChat; signed an executive order aimed at reducing U.S. reliance on Chinese-made medicines;
[contfnewc] [contfnewc]