Politics
Democrats Silent on Burning of Courts are Cowards, Says Barr
Attorney General William Barr on Aug. 9 criticized members of the Democratic Party who, during a hearing before the House Judiciary Committee last month, remained silent on the burning of federal courts amid riots that followed the police custody death of George Floyd.
Barr made the remarks during an interview that aired Sunday with Mark Levin on Fox News, referring to the recent attacks on federal buildings that have been targeted and vandalized by rioters during weeks of protests against racism and police brutality.
Amid the unrest, federal security forces were sent to Portland early July to protect federal buildings such as the Mark O. Hatfield federal courthouse. The move has been criticized by both the governor of Oregon and Portlands mayor, both Democrats.
"I said during my hearing, can any of you just come out and say that its not okay to burn down federal courthouses?" Barr said, referring to the Department of Justice (DOJ) oversight hearing on July 28, during which he defended his independence amid accusations by House Democrats that he had politicized the DOJ in an effort to secure favors for President Donald Trump.
"They [Democrats] talk about the rule of law, the importance of the federal legal system … the protection of civil rights. At the heart of that is our court system, and not one of them piped up saying, No its not okay to be burning down federal courts."
The Mark O. Hatfield federal courthouse in downtown Portland has in recent weeks become a nightly battleground, with rioters clashing with federal officers. The Department of Homeland Security (DHS) sent assets to the city to help protect the courthouse and other federal properties, eventually erecting a fence around the building that has mostly kept rioters at bay.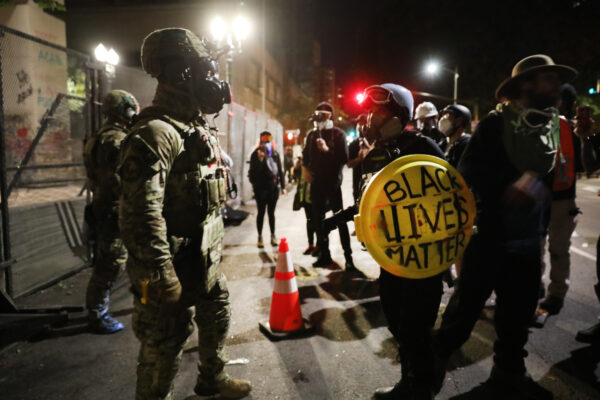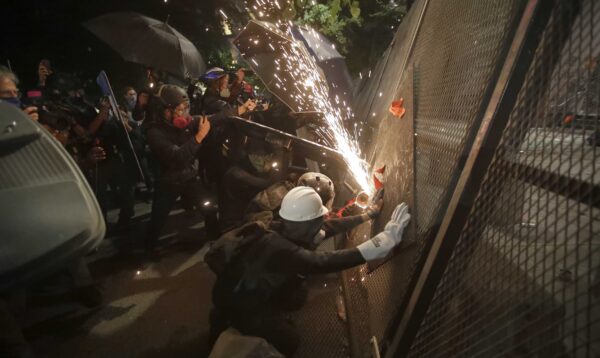 "Why? … Many of them [Democrats] are just cowards who are mostly interested in getting reelected and are afraid about a challenge from the left," Barr continued. "So for them its careerism, you know: I sort of like my current gig and Ill do anything to stay here. And I wont stand up for what is right, I wont stand up for the country, I wont stand up for our institutions."
Barr claimed that Democrats now believe in "tearing down the system" and pursue absolute victory as "a substitute for religion."
"I have the perspective of having been attorney general 30 years ago and now, and I thought things were partisan and tough 30 years ago. [It was] nothing compared to today, things have Read More From Source
[contf] [contfnew]
[contfnewc] [contfnewc]