Politics
Trump Campaign Hauls $20 Million From Virtual Fundraiser
The first-of-its kind virtual fundraiser by President Donald Trump raised over $20 million for his reelection campaign.
The event, hosted by the president himself and Trump Victory Finance Committee National Chair Kimberly Guilfoyle received 300,000 donations, according to a press release from the campaign. The average donation was roughly $67.
"Trump Victorys groundbreaking fundraising record proves the American people are passionate about gaining four more years under President Trumps strong leadership," Guilfoyle said in a statement. "Across the nation, the silent majority are coming together to donate their valuable time and hard-earned money to help make this Presidents re-election a reality."
Trump has consistently outpaced presumptive Democratic presidential nominee Joe Biden in fundraising, spending and cash on hand, according to Ballotpedia.
Biden, in the meantime, has consistently led Trump in polling. The former vice president held an 8.6 point lead over Trump on July 19, according to an average of national polls maintained by Real Clear Politics.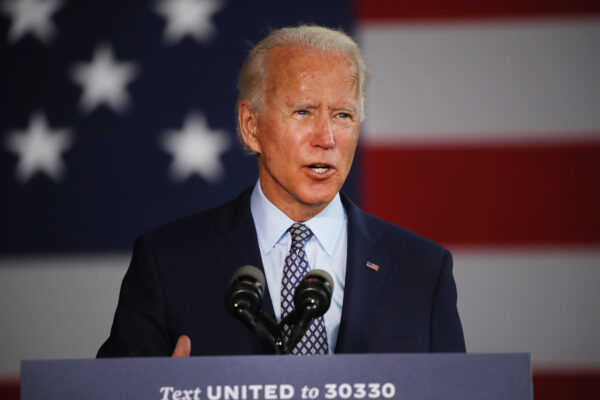 Biden has held a number of virtual events since the beginning of the outbreak of the Chinese Communist Party (CCP) virus, commonly known as the novel coronavirus. Bidens most successful virtual fundraiser featured former President Barack Obama and brought in $7.6 million according to Bidens campaign.
The $20 million haul is more than double Bidens record and suggests that virtual fundraisers may become a new normal as Trump keeps up a breakneck fundraising pace.
Donald Trump Jr., the presidents son, congratulated Guilfoyle on the fundraiser, calling it "an incredible day."
[contfnewc] [contfnewc]