News
WE Charitys Unusual Backwash Financial Activity Raises Questions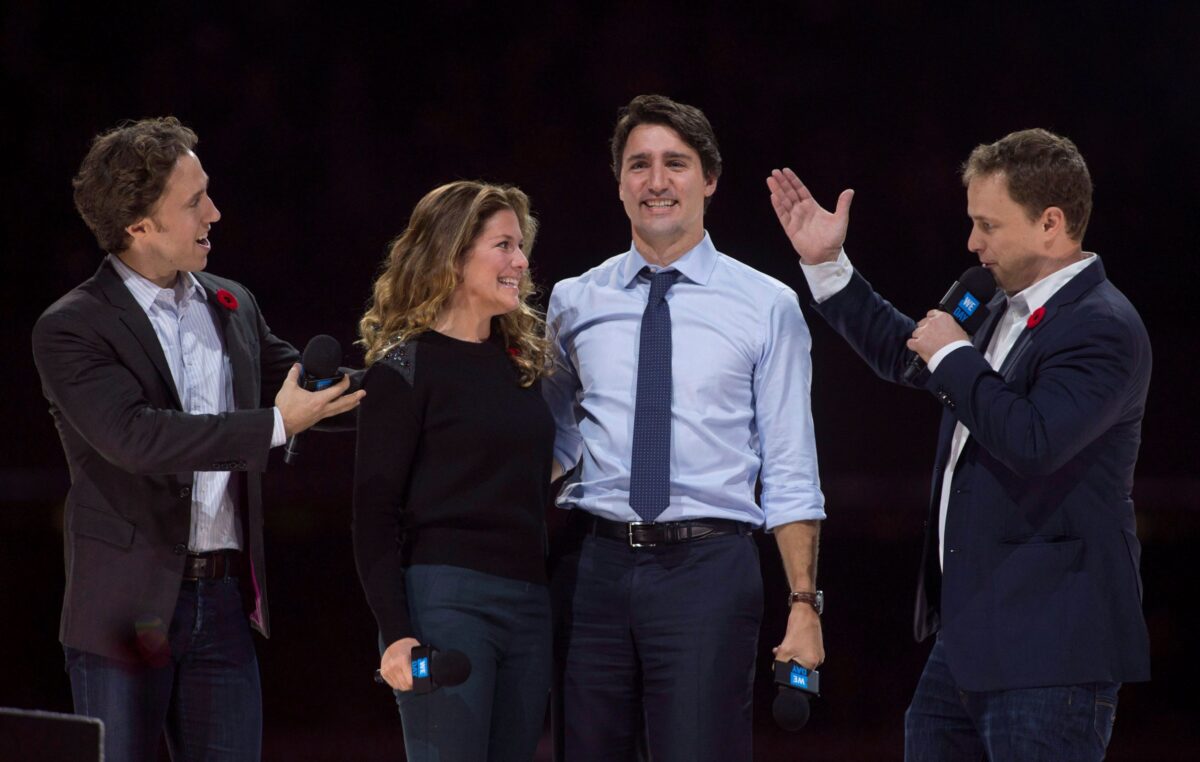 The relationship between WE Charity—the Kielburger brothers charity at the centre of the scandal dogging Prime Minister Justin Trudeau—and the brothers for-profit venture ME to WE is blurring the lines between business and philanthropy, says the managing director of an organization that evaluates charities in Canada.
Kate Bahen of Charity Intelligence Canada says the unusual setup makes it unclear how much ME to WE benefits from WE Charity, citing the organizations popular voluntourism trips funded by ME to WE.
"When the kids go to WE Day and WE Charity says, hey, next spring join us in Ecuador when we build a school, then you guys get active, you know, go out and fundraise—this is where the switch happens. When students raise their $5,000 or whatever it costs, theyre paying ME to WE for the trip with the WE Charity," said Bahen of the WE volunteer trips to destinations that include places like Kenya and India.
"You dont get a donation receipt for it like you dont get a receipt when you buy box of Girl Guide cookies for $5. You dont get a tax receipt for that. But the difference is youre giving your money to the Girl Guides, it doesnt go anywhere else. But here, youve got the advertising for the WE Villages, and then if you go, youre writing cheques to this private company."
WE Charity, formerly branded as Free the Children, was founded by Marc and Craig Kielburger in 1995. The brothers went on to initiate ME to WE in 2008.
In addition to the basic nine-day tours ME to WE offers for between $4,000 and $5,000—not including luxury safari or other available add-ons—it also sells extended travel for globetrotting volunteers in youth, school, university, family, and corporate packages, where participants assist with a local development project like improving access to clean water or building a school. To date, WE claims to have built more than 1,500 schools.
Bahen is a former Bay Street investment adviser turned non-profit watchdog of Canadas myriad charities. Each year, Charity Intelligence Canada analyzes publicly available financial statements of more than 750 not-for-profits and rates them for transparency, overhead percentages, and social impact.
She describes WEs organizational structure as "utterly unique" in the charitable sector for something she calls "backwash."
"You would never see Jumpstart (Canadian Tires youth sports charity) raising money in the community and then writing a cheque to Canadian Tire," Bahen said of WE Charitys financial statements that indicate tens of millions of dollars have flowed from WE Charity into ME to WEs coffers.
According to WE Charitys 2019 financial statement, it paid ME to WE a total of around $4.3 million. This included about $3.6 million for rent, promotional goods, and travel and leadership training services, and another $759,200 for books purchased through intermediaries. In an abridged eight-month financial reporting period for 2018, WE Charity paid ME to WE a total of around $3.2 million.
Over the years, ME to WE has donated more than $20 million in cash and cost-offsetting in-kind services to WE Charity, according to ME to WEs website. However, Bahen told CBC that WE Charity has paid $11 million to ME to WE over the last decade.
WE Charity boasts on its website that Charity Intelligence Canada has awarded WE Charity "its highest four-star rating." However, Charity Intelligence has since downgraded WE to a 3-star "fair" rating and issued a donor advisory about WEs "nearly completely new board." Since last year, four of six of board directors have been replaced, and a new director resigned just last month.
Charity Intelligence also states that there is "donor confusion about the blurred lines between WE Charity and ME to WE."
Epoch Times queries to WE Charity and ME to WE about their relationship, the charitys backwash into the for-profit, or how many Canadians have taken a ME to WE voluntour have gone unanswered.
Nipa Banerjee, senior fellow at University of Ottawas School of International Development and expert in foreign aid effectiveness, including charitable organizations operating in developing countries, questions the value of sending volunteers to a host nation.
"An organization like WE, they send volunteers to different countries and these people dont get an any salaries as such, but there is a cost to their accommodation, to their food, to their travel etc.," said Banerjee.
"And whether or not the amount spent on those things is really cost beneficial for the recipient country, that has to be looked at one by one, case by case."
Banerjee said development projects work best if theyre homegrown ideas and managed locally.
"The first thing I tell students is that development is not charity. Of course, these countries dont have the means and so sending money is important, but resources should be targeted at development programs handled by the country itself," she said.
Apologies and Investigations
Details of how the kiboshed Canada Student Service Grant deal with WE came about is currently being probed by Conflict of Interest and Ethics Commissioner Mario Dion. The Opposition Conservatives have called for the PM to testify about his involvement at the federal finance committee studying the issue, and have also called the RCMP to investigate potential criminality.
On July 13, Finance Minister Bill Morneau followed in Trudeaus footsteps by issuing an apology for being part of a cabinet decision to hand a $20 million contract to WE to administer over $900 million to students for volunteer work.
After WE acknowledged its for-profit ME to WE corporation paid Trudeaus mother Margaret Trudeau some $250,000 for 28 speaking engagements and brother Alexandre Trudeau $32,000 for eight similar appearances, it emerged that Morneaus daughters also had close connections with the charitRead More – Source
[contf] [contfnew]
[contfnewc] [contfnewc]