Politics
Newsom Signs Amended Vote-by-Mail Bill Into Law
California Governor Gavin Newsom signed a bill into law on June 18 mandating that all active registered voters receive mail-in ballots for the November presidential election.
Newsom previously issued two executive orders—one in May and the other early in June—pushing for the send-out of ballots so that fewer people would vote in person amid COVID-19 concerns. Both orders received pushback.
Republican groups filed a lawsuit against the first, saying it is beyond the governors power to change the election process without the Legislatures approval. Sutter County Judge Perry Parker put a restraining order on the second, deeming it "an impermissible use of legislative powers."
Newsoms executive orders on mail-in ballots are now moot, since the Legislature has approved the election changes.
As soon as the Assembly passed Assembly Bill 860 (AB 860) on June 18, Newsom got his signature on it.
It included an amendment that critics had long called for, clarifying that only active registered voters will receive ballots—not the millions of inactive voters on the roll.
The bill now states, "nothing in this act is intended, and shall not be construed, to mean that a voter with an inactive voter registration status shall receive a vote by mail ballot for the November 3, 2020, statewide general election."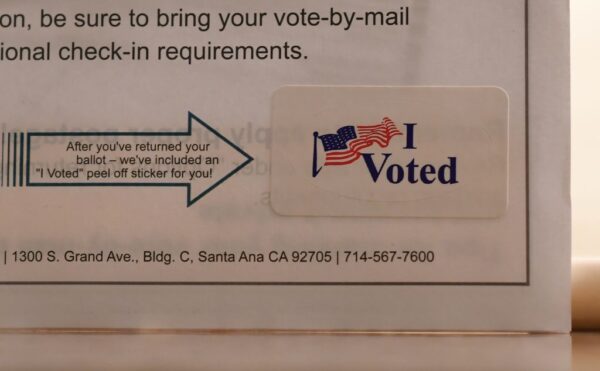 The bills author, Assemblyman Marc Berman (D-Menlo Park), had previously refused to amend it because, he argued, California law already states that inactive voters shall not receive elections materials, including ballots.
Nonetheless, critics of the bill were happy to see the clarification made explicitly to avoid any confusion about sending ballots to the large number of inactive voters—approximately 4.5 million, according to Election Integrity Project, California (EIPCa).
EIPCa, a non-partisan citizens watchdog group that opposed the legislation, has long raised concerns about Californias voter roll. It estimates there are about 500,000 voters on the active list who have not cast a ballot since 2008.
EIPCa and Judicial Watch filed a lawsuit in 2019 and won a settlement that mandated changes to the states voter maintenance procedures. The groups say the changes could remove some 1.5 million inactive registrations in Los Angeles County alone.
Ruth Weiss, EIPCas director of legislative oversight, said the amendment to AB 860 excluding inactive voters "makes me feel a lot better."
"Were still opposed to mailing out vote-by-mail ballots to everybody on the roster because they havent cleaned the voter rolls," she told The Epoch Times Read More From Source
[contf] [contfnew]
[contfnewc] [contfnewc]