Politics
Lawmakers Form Group to Probe Delegate San Nicolas Over Alleged Sexual Relationship
The House Ethics Committee unanimously voted to form a group to probe Michael F.Q. San Nicolas, a delegate representing Guam, over an alleged sexual relationship he had with a staff member.
San Nicolas, a Democrat, is also accused of using campaign funds for personal expenses, accepting improper and/or excessive campaign contributions, reporting illegitimate campaign disbursements, omitting required information from reports filed with the Federal Election Commission, and making false statements to government investigators or agencies.
Rep. Grace Meng (D-N.Y.) will head the Investigative Subcommittee looking into the allegations.
Reps. Jackie Walorski (R-Ind.), Vicky Hartzler (R-Mo.), and Darren Soto (D-Fla.) are the other members of the group.
"No other public comment will be made on this matter except in accordance with Committee rules," the House Ethics Committee stated in a press release.
In a statement in October 2019, Chairman Ted Deutch (D-Fla.) and Ranking Member Kenny Marchant (R-Texas) said they became aware of public allegations that San Nicolas "may have engaged in a sexual relationship with an individual on his congressional staff, converted campaign funds to personal use, and/or accepted improper or excessive campaign contributions."
Nicolas, 39, won his first term in office in 2018, defeating Republican candidate Doris Flores Brooks by nearly 4,000 votes.
John Paul Manuel, who ran San Nicolas campaign, told CQ Roll Call that he informed congressional investigators of $10,000 in unreported cash that San Nicolas accepted from Andrew Park, a businessman who heads the Guam Korean Chamber of Commerce.
Manuel also said he told investigators that San Nicolas, who is married, had an affair with Jennifer Winn, who works on the lawmakers staff.
"He just operates like he can get away [with it] and so far he has gotten away with it," Manuel said. "Theyve been very good at trying to cover their tracks."
A voicemail was left at the delegates office Saturday morning.
In an emailed statement to Roll Call, San Nicolas said: "This is just a part of the process that we are required to go through in order to disprove the allegations made against us. We will continue to cooperate and thank the people for their patience and support during this time."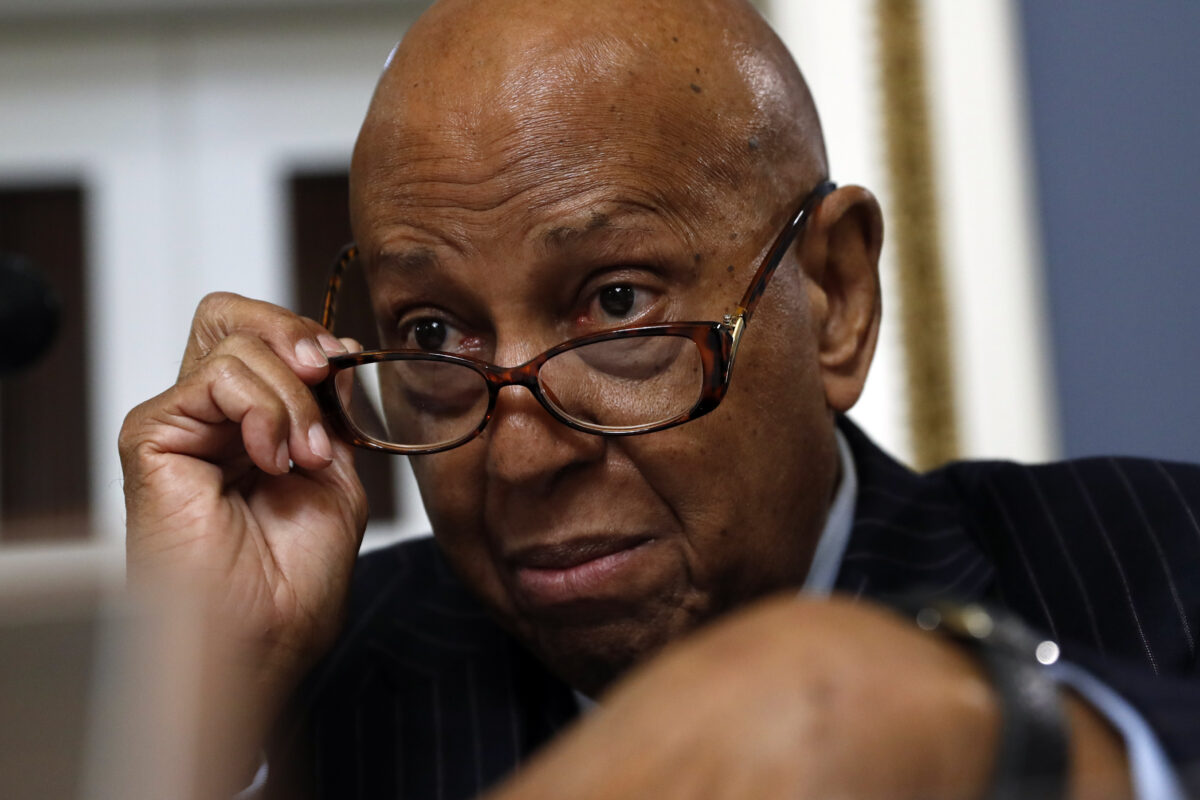 Hastings Probe Dropped
The House Ethics Committee on Friday also said it was dropping a probe into Rep. Alcee Hastings (D-Fla.).
The committee launched an investigation over allegations that Hastings had a personal relationship with a woman who worked for him.
"During its review, the Committee became awaRead More From Source
[contf] [contfnew]
[contfnewc] [contfnewc]