Politics
Top GOP Senator: Next CCP Virus Recovery Package Will Likely Wait Until July
Top Republicans have indicated this week there will be no quick move on stimulus checks being sent out to tens of millions of Americans in the wake of the CCP virus pandemic.
"My personal belief is we will do something before the August break—thats about the right timing," Sen. Roy Blunt (R-Mo.), a member of the Senates GOP leadership, told CNN, indicating that the Senate isnt likely to move ahead with a recovery package in June.
Since the CCP (Chinese Communist Party) virus crisis began, lawmakers passed four pieces of legislation, including Marchs $2.2 trillion CARES Act, which sent out up to $1,200 checks to millions of people, created the small business safeguard Payment Protection Program, and extended and expanded unemployment insurance.
Meanwhile, Senate Majority Leader Mitch McConnell (R-Ky.) said last week that the next round of stimulus legislation will most likely be the last, while saying that $600 extra per month in unemployment insurance wont be provided.
McConnell told reporters that the "fourth and final" bill will be proposed in "about one month," coming as unemployment numbers have surged following business closures intended to stop the spread of COVID-19.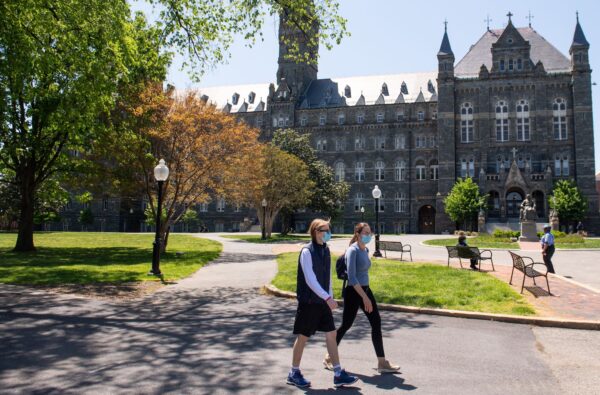 The Republican leader said the measure would focus on jobs and schools as well as for small businesses and health care. However, he said GOP lawmakers wont consider an additional $600 per week for unemployment insurance.
"Unemployment insurance is extremely important, but it is not designed to encourage you to stay home; it is designed to get you through a trough until you can get back to work," McConnell said. "I think you can certainly assume we will not be paying people a bonus for staying home in another bill."
McConnell, like other Republicans and officials in the White House, said Congress needs more time to assess the economic damRead More From Source
[contf] [contfnew]
[contfnewc] [contfnewc]