Politics
Kadyrov says confiscation of convicts property is best way to tackle corruption
The head of the Chechen Republic has told reporters that full confiscation of property is the only effective preventive measure in an anti-corruption campaign, adding that the gained funds could be used for social programs.
Ramzan Kadyrov said, in a interview with Izvestia newspaper, that often arrests of senior officials involved in corruption end in trial and conviction, but after serving their sentences the former civil servants "walk free and become rich people again" which compensates for the served prison term.
"Because of this reason we use a different strategy: when we see that someone has made a mistake we take the money from this person and use it to build some social facility or a road or simply aid the needy people," Kadyrov said.
Read more
"I personally think that when someone steals we must confiscate everything," he added.
"This works very well," the Chechen leader noted adding that when the head of some institution really wants it, not a single staff member would be able to steal. "They can make some schemes, but they would be unable to implement them if their boss is working day and night."
In 2011, Russia introduced material punishment for corruption crimes in the form of fines proportionate to the size of uncovered bribes. However, President Vladimir Putin later criticized the move as ineffective and ordered various federal ministries to draft suggestions and plans to tackle the situation.
In spring 2014, Russian Prosecutor-General Yury Chaika proposed a bill making a prison term the sole punishment for anyone convicted of corruption, saying that compensatory punishment or fines were not a deterrent – one of the key points that provide the rule of law.
Read more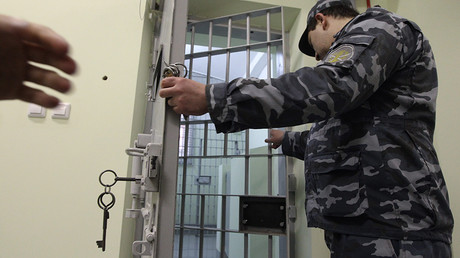 In early 2016, Communist Party MPs proposed to reintroduce property confiscation as punishment for corruption and other serious crimes such as instigation of hatred, organization of mass unrest and drug trafficking.
Lawmakers noted that despite the fact that the law currently allows for confiscation of property acquired by criminal means, in reality such measures are rarely applied. The main reason being that once property is purchased it is very difficult to tell which funds were used for the acquisition.
However, the Russian government has given a negative review to the proposal explaining that several international treaties, signed and ratified by Russia do not contain direct demands for property confiscation as criminal punishment. The Presidential Council for Human Rights also criticized the Communists initiative claiming that it had no advantages over existing legal norms.
If you like this story, share it with a friend!