The U.S. Embassy in Israel has a new Twitter handle. Ahead of the much-anticipated move from Tel Aviv to Jerusalem next week, the embassy is upgrading its social media profile to reflect its new home.
bySimon Kent10 May 2018, 3:41 AM PDT0
A number of conservatives have been banned from the platform for posting facts and factual claims.
byAllum Bokhari9 May 2018, 1:38 PM PDT0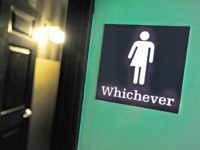 Google encouraged attendees at its I/O developers conference to use preferred pronoun stickers, even providing non-binary options such as "They/Them," and "Ze/Hir."
byCharlie Nash9 May 2018, 12:33 PM PDT0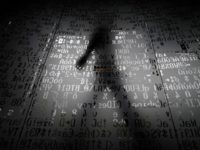 Equifax has revealed that passport details and drivers licenses were also stolen on top of a wide array of other information in the massive 2017 data breach the company suffered.
byCharlie Nash9 May 2018, 12:01 PM PDT0
Facebook is reportedly overhauling its entire management structure following its recent user data scandal.
byLucas Nolan9 May 2018, 11:54 AM PDT0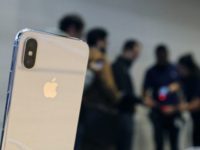 Apple has reportedly begun removing apps from their store that share users location data with third parties.
byLucas Nolan9 May 2018, 11:40 AM PDT0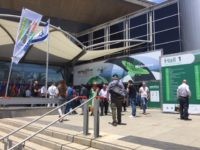 TEL AVIV, Israel — Indiana Governor Eric Holcomb joined over 40 ministers of agriculture from around the world on Tuesday at the Agritech Israel conference, a triennial showcase of Israeli innovation in agricultural technology.
byJoel B. Pollak9 May 2018, 8:42 AM PDT0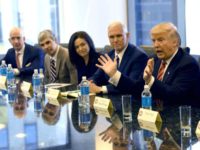 Executives from tech companies such as Amazon, Google, and Facebook are set to attend a discussion on Artificial Intelligence at the White House on Thursday.
byLucas Nolan9 May 2018, 7:51 AM PDT0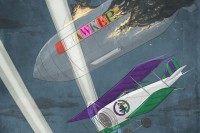 Gizmodo Media, formerly known as Gawker Media, attacked its parent company Univision in an article on Tuesday, describing the company as a "fucking mess."
byCharlie Nash9 May 2018, 7:37 AM PDT0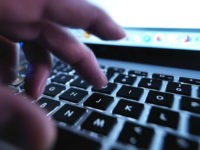 Iran on Tuesday demanded that the world cooperate more closely with the country with regard to intelligence sharing related to cybercrime.
byAdelle Nazarian8 May 2018, 5:21 PM PDT0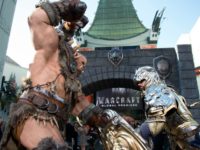 The virtual currency used in the popular video game series World of Warcraft is, as of Monday, worth 62 times that of the Venezuelan Bolivar.
byBen Kew8 May 2018, 2:06 PM PDT0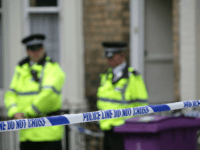 South Wales Police have defended their eight-percent accurate facial recognition system, declaring, "no facial recognition system is 100% accurate."
byCharlie Nash8 May 2018, 11:41 AM PDT0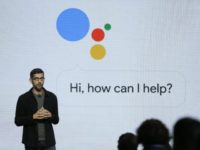 Google has rebranded its research department to Google AI in an attempt to "better reflect" its "emphasis on implementing machine learning techniques in nearly everything we do at Google."
byCharlie Nash8 May 2018, 11:35 AM PDT0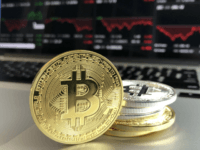 Intercontinental Exchange, the parent company of the New York Stock Exchange, is reportedly developing an online cryptocurrency exchange.
byLucas Nolan8 May 2018, 11:26 AM PDT0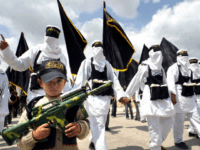 Google searches about the claim that the Palestinian Authority pays terrorists includes a Washington Post fact check rating of "Two Pinocchios," despite the New York Times recently issuing the "correction of the year" admitting that the PA does indeed pay terrorists — leading to fresh concerns about the quality of fact-checking by the Silicon Valley Masters of the Universe.
byLucas Nolan8 May 2018, 11:20 AM PDT0
Bloomberg News noticed an interesting wrinkle in the saga of the Iran nuclear deal as President Donald Trump prepared to make a major announcement on its fate Tuesday afternoon: Trump supporter Peter Thiel and his Palantir Technologies, Inc. provide crucial services for verifying Iranian compliance.
byJohn Hayward8 May 2018, 11:19 AM PDT0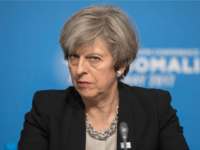 Oxford Universitys Geography and Environment faculty has removed from its walls a portrait of its most famous – indeed only famous – recent alumna, British Prime Minister Theresa May.
byJames Delingpole8 May 2018, 9:04 AM PDT0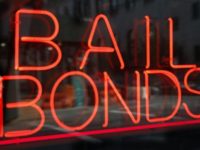 The two largest advertising platforms on the internet, Google and Facebook, have announced plans to stop bail bonds services from advertising on their platforms.
byLucas Nolan8 May 2018, 9:01 AM PDT0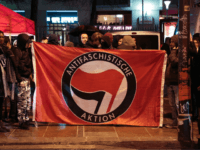 The Metropolitan Police have confirmed an incident following the Day for Freedom free speech event in London on Sunday which left an attendee bloodied after he was attacked by Antifa with a bike lock.
byCharlie Nash8 May 2018, 8:54 AM PDT0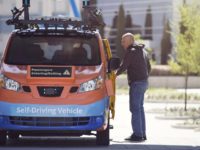 Self-driving shuttles powered by Artificial Intelligence (A.I.) are coming to the streets of one booming Texas city this summer.
byMerrill Hope8 May 2018, 7:07 AM PDT0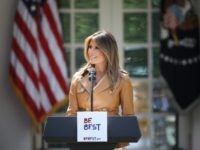 First Lady Melania Trump has unveiled her "Be Best" initiatives, which include an initiative to get children using social media so they can "learn positive online behaviors early on."
byCharlie Nash7 May 2018, 3:04 PM PDT0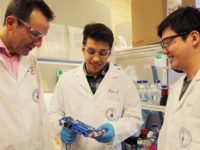 UToronto researchers have developed a 3D printer that promises to change everything about the healing process of serious — even disfiguring — wounds.
byNate Church7 May 2018, 2:06 PM PDT0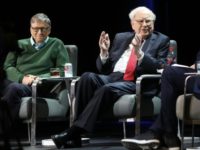 Microsoft founder Bill Gates and Berkshire Hathaway CEO Warren Buffett attacked Bitcoin last weekend, with Hathaway calling it "rat poison squared" and Gates claiming he would short Bitcoin if he could.
byCharlie Nash7 May 2018, 1:53 PM PDT0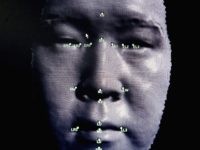 Event ticketing giant Ticketmaster has partnered with a facial recognition software developer in an effort to create a concert experience that doesnt require a physical or digital ticket at all — just your face.
byLucas Nolan7 May 2018, 1:47 PM PDT0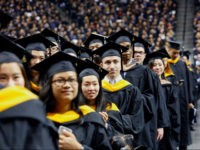 39 percent of "top-tier liberal arts colleges" dont have a single Republican professor, according to a report.
byCharlie Nash7 May 2018, 1:28 PM PDT0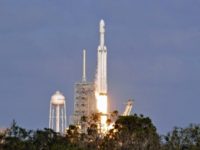 A NASA advisory group has warned that new technology in Elon Musks SpaceX rockets could be extremely dangerous to manned missions.
byLucas Nolan7 May 2018, 10:23 AM PDT0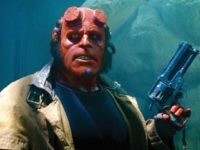 President Trump appears to have broken Ron Perlman, who after melting down on Twitter, announced he was "taking a break" from criticizing the president and "going back to my little corner."
byJohn Nolte7 May 2018, 9:41 AM PDT0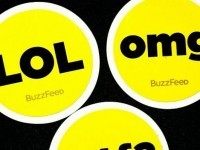 Failing to properly disclose native political ads could cause BuzzFeed to run afoul of the FEC and FTC.
byAllum Bokhari7 May 2018, 9:00 AM PDT0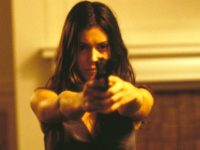 The "Gun Safety Bill of Rights" demands "equal protection from gun violence," "retraining of…armed public officials to focus on de-escalation of conflict rather than the use of force," and "legislative efforts" toward greater gun control.
byAWR Hawkins7 May 2018, 8:21 AM PDT0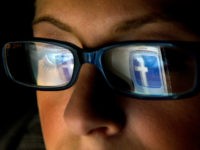 Scandal-plagued social media giant Facebook is under fire over accusations it helps create jihadist terror networks around the world.
bySimon Kent7 May 2018, 2:17 AM PDT0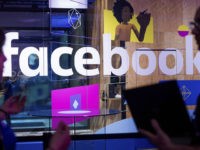 Israels Foreign Ministry on Sunday launched a Facebook page uniquely dedicated to fostering ties with Iraq.
byBreitbart Jerusalem7 May 2018, 12:40 AM PDT0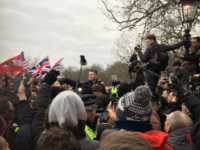 Activist Tommy Robinson has told the #DayForFreedom free speech rally in London that hes taking Twitter to court, to prove the social media giant is treating "facts" as "hate" at the behest of a censorious British government.
byJack Montgomery6 May 2018, 10:58 AM PDT0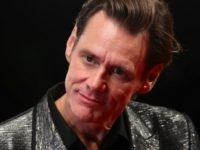 Actor Jim Carrey isnt pledging full-fledged fealty to the Democrat Party with his latest primitive painting showing the carcass of a rotting donkey.
byWarner Todd Huston6 May 2018, 10:28 AM PDT0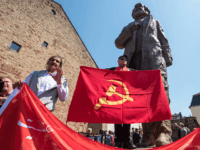 Canadian freethinker Jordan Peterson has joined anti-Communist groups in slamming EU boss Jean-Claude Juncker for unveiling a statue in honour of Karl Marx.
byJack Montgomery6 May 2018, 9:13 AM PDT0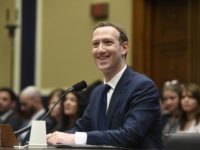 The corporate boots of Silicon Valley are still going to tread on you.
byAllum Bokhari6 May 2018, 8:26 AM PDT0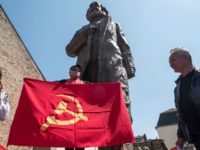 Today is Karl Marxs birthday. As you might expect, social media is awash with morons who still live in Mom and Dads basement and whose frontal lobes havent yet formed, explaining why the tens of millions of deaths caused by communism had nothing whatsoever to do with cuddly misunderstood Karl. And how capitalism is the real evil, mkay?
byJames Delingpole5 May 2018, 9:04 AM PDT0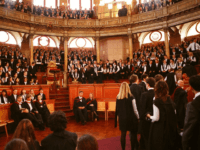 I am done with Oxford University. Possibly I have said this before but it cant be said often enough. Here is its latest outburst of progressive ridiculousness.
byJames Delingpole5 May 2018, 12:13 AM PDT0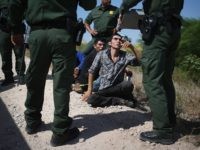 A George Soros-funded smartphone app is meant to explicitly help the undocumented evade federal authority.
byNate Church4 May 2018, 3:05 PM PDT0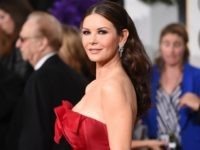 British Oscar winner Catherine Zeta-Jones will star in the dark comedy "Queen America," the first major series produced by Facebook, which is seeking a foothold in the uber-competitive market for original content.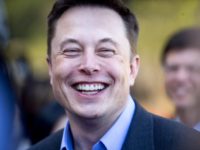 Tesla CEO Elon Musk took to Twitter recently in an attempt to explain his comments on a recent conference call which has been described by many as "bizarre."
byLucas Nolan4 May 2018, 12:38 PM PDT0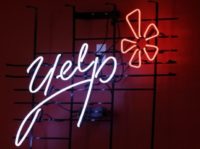 A restaurant manager turned up unannounced to a womans house at 10:00 p.m. after she left a negative review of her order from the restaurant on Yelp.
byCharlie Nash4 May 2018, 12:33 PM PDT0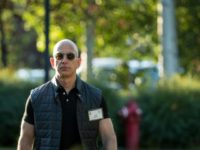 Amazon warehouse employees have been known to reportedly urinate in trash cans to avoid being scolded over bathroom breaks, which are frowned upon at the company.
byCharlie Nash4 May 2018, 12:06 PM PDT0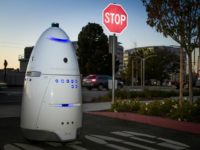 A robot security guard, which has been enlisted to roam around LaGuardia Airport in New York City, is creeping people out and "bothering" them, according to a report.
byCharlie Nash4 May 2018, 12:02 PM PDT0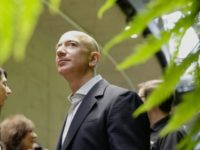 Technology giant Amazon has dropped a Christian non-profit after the Southern Poverty Law Center deemed the organization a "hate group."
byBen Kew4 May 2018, 11:08 AM PDT0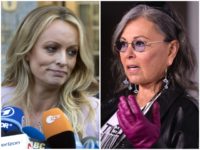 Porn star Stormy Daniels attacked Roseanne Barr on Twitter Friday, calling the actress an "ignorant tw*t" for saying that she had taken part in anal pornographic sex scenes.
byDylan Gwinn4 May 2018, 10:58 AM PDT0