News
National Security – Latest News | Breitbart
The leader of Lebanons Hezbollah on Monday praised provisional parliamentary election results as vindicating his Shiite groups armed operations.
byBreitbart Jerusalem8 May 2018, 12:47 AM PDT0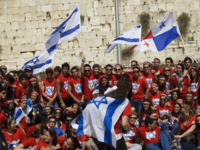 Paraguay is set to become the third country, after the US and Guatemala, to transfer its embassy from Tel Aviv to Jerusalem, Israel said Monday.
byBreitbart Jerusalem8 May 2018, 12:22 AM PDT0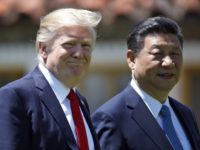 Chinas top economic adviser will travel to Washington, DC, to continue trade talks next week with top Trump administration officials following the U.S. trade delegations trip to China last week.
byMichelle Moons7 May 2018, 10:34 PM PDT0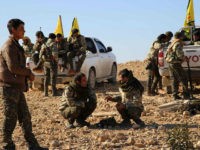 Turkeys President Recep Tayyip Erdogan vowed over the weekend to launch new military operations in Syria similar to its previous offensives that targeted U.S.-backed Kurdish fighters he considers to be terrorists.
byEdwin Mora7 May 2018, 8:38 PM PDT0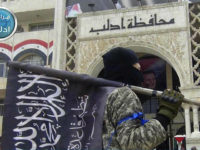 The monthly income generated by al-Qaeda jihadists is "estimated at $20-40 million," about ten times higher the $3 million that the Islamic State (ISIS/ISIL) makes over the same time frame, a top Russian official told reporters.
byEdwin Mora7 May 2018, 8:31 PM PDT0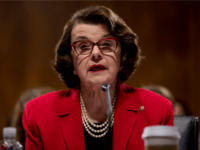 Sen. Dianne Feinstein (D-CA) led a group of 12 Democrat leaders in the Senate in writing an open letter to President Donald Trump on Monday urging him to keep the U.S. in the Iran deal.
byJoel B. Pollak7 May 2018, 7:52 PM PDT0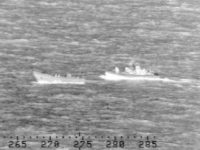 U.S. Customs and Border Protection (CBP) and the U.S. Coast Guard announced a massive cocaine seizure following weeks of surveillance in international waters.
byPenny Starr7 May 2018, 7:35 PM PDT0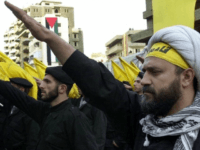 Lebanon held elections for its parliament on Sunday for the first time since 2009. Not unexpectedly, Hezbollah was the big winner.
byJoel B. Pollak7 May 2018, 6:38 PM PDT0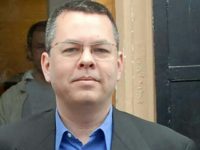 The resumption of the trail in a Turkish Court on Monday where an American pastor faces 35 years in prison for his alleged ties to terrorism ended after one day, with the judge dismissing all of the witness testimony in support of Andrew Brunson and left him behind bars until the next hearing in July.
byPenny Starr7 May 2018, 6:16 PM PDT0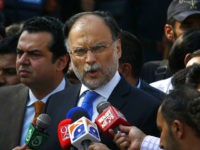 Pakistani Interior Minister Ahsan Iqbal was shot and wounded on Sunday in what appears to be an assassination attempt by a member of a recently formed hardline Islamist party.
byBen Kew7 May 2018, 5:54 PM PDT0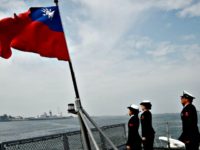 Sen. Tom Cotton (R-AR), a close ally of the president and member of the Armed Services and Intelligence Committees, said Tuesday that American companies should not give in to Chinese bullying.
byKristina Wong7 May 2018, 5:50 PM PDT0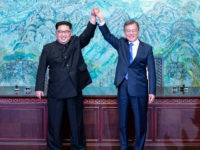 North Koreas Foreign Ministry reportedly accused U.S. President Donald Trumps administration of engaging in a "dangerous attempt" to ruin the mood of the prospective Korean detente with "misleading" claims that it is the main driver behind the potential denuclearization of the peninsula. North Korea argues that dictator Kim Jong-un is the sole force pushing the regime to the negotiating table.
byEdwin Mora7 May 2018, 5:33 PM PDT0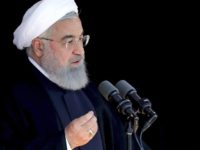 The United States will suffer "historic regret" if it pulls out of the controversial nuclear agreement reached between U.S.-led world powers and Tehran back in July 2015, Iranian President Hassan Rouhani reportedly cautioned over the weekend.
byEdwin Mora7 May 2018, 3:51 PM PDT0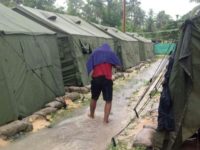 Australian Minister for Home Affairs Peter Dutton sees an uncertain future for many of the 1,305 refugees currently warehoused in Papua New Guinea and the island of Nauru. "We continue to talk to third countries, but let me tell you, there are very few prospects, if any, on the horizon," he said on Monday.
byJohn Hayward7 May 2018, 3:26 PM PDT0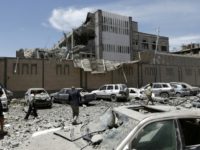 The occupation of historic Socotra archipelago by forces of the United Arab Emirates was denounced on Monday as an "unjustified" attack on "national sovereignty."
byJohn Hayward7 May 2018, 3:20 PM PDT0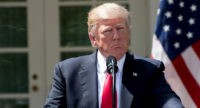 The president faces an upcoming May 12 deadline to rectify whether Iran is complying with the deal, and whether or not to renew a 120-day waiver of the sanctions.
byCharlie Spiering7 May 2018, 1:09 PM PDT0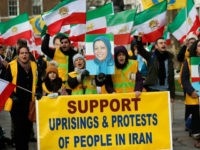 JERUSALEM — Irans increasing international isolation combined with recent airstrikes targeting Iranian bases in Syria, the growing frustration of the Iranian people over economic woes, and the Mossads "astonishing" seizure of Tehrans secret nuclear archive have worked to demonstrate that the Iranian regime "is not that all powerful after all," contended Breitbart Jerusalem bureau chief Aaron Klein.
byBreitbart Jerusalem7 May 2018, 12:21 PM PDT0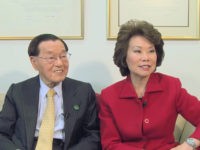 New York magazines Margaret Hartmann delves deeper into a growing ethics scandal involving President Trumps Department of Transportation Secretary Elaine Chao and her shipping mogul father, James Chao, whose business relies heavily on partnerships with Chinas communist regime.
byRebecca Mansour7 May 2018, 11:14 AM PDT0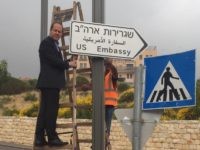 The Jerusalem municipality has proudly mounted the first street signs pointing the way toward the U.S. embassy, which is set to open one week from today, on the 70th secular anniversary of Israels independence on May 14.
byJoel B. Pollak7 May 2018, 11:03 AM PDT0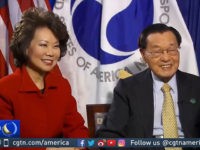 President Trumps Depart of Transportation (DOT) Secretary Elaine Chao has come under ethical scrutiny for appearing with her shipping mogul father in numerous Chinese media interviews, including at least one that appears to have been conducted at the DOT and prominently features the DOT flag in the background.
byRebecca Mansour7 May 2018, 10:47 AM PDT0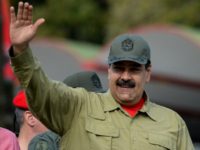 In the latest extraordinary outburst, Nicolás Maduros socialist regime slammed the "supremacist policies" and ongoing hostility by the "regime of Donald Trump."
byBen Kew7 May 2018, 10:42 AM PDT0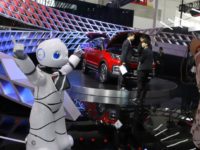 In an op-ed published by the Washington Post last week, law professor Feng Xiang of Tsinghua University predicted that artificial intelligence technology will usher in the final triumph of socialism and the "end of capitalism." The essay offers valuable insights into the ideological war China will wage against the United States in the coming decades, arguing that its system of authoritarian central planning is economically, socially, and morally superior to free-market capitalism.
byJohn Hayward7 May 2018, 10:23 AM PDT0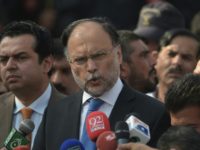 Contents: Pakistans interior minister shot by member of loony anti-blasphemy Barelvi sect; Barelvi sect and Tehreek-e-Labaik political party surge in popularity
byJohn J. Xenakis7 May 2018, 9:34 AM PDT0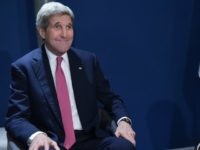 President Donald Trump criticized former Secretary of State John Kerry on Monday in response to a report detailing his lobbying efforts to save the Iran deal
byCharlie Spiering7 May 2018, 8:12 AM PDT0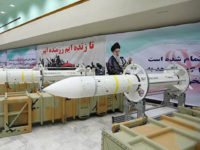 Iran is planning to retaliate for recent deadly airstrikes in Syria attributed to the Jewish state by having its proxies fire missiles at military targets in northern Israel sometime in the near future, defense officials warned on Sunday.
byBreitbart Jerusalem7 May 2018, 8:02 AM PDT0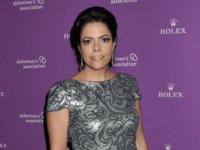 JERUSALEM — President Donald Trump should bolt the nuclear agreement with Iran, while lawmakers who supported the Iran nuclear deal "should be held accountable," stated New York Republican Senatorial Candidate Chele Farley.
byAaron Klein7 May 2018, 7:55 AM PDT0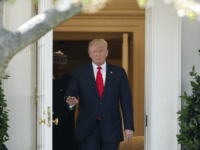 President Donald Trump continued questioning the ongoing Russia investigation of his campaign by Special Counsel Robert Mueller.
byCharlie Spiering7 May 2018, 5:53 AM PDT0
JERUSALEM – Workmen on Monday put up street signs to the US embassy due to open in Jerusalem on May 14, a move hailed as historic by Israel.
byBreitbart Jerusalem7 May 2018, 3:47 AM PDT0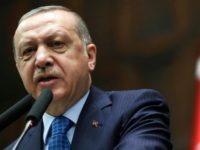 If the United States approves a proposed law that would halt weapons sales to Turkey, the nation will retaliate, Foreign Minister Mevlut Cavusoglu said Sunday.
byBreitbart Jerusalem7 May 2018, 1:21 AM PDT0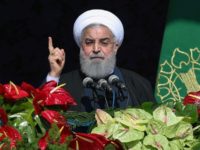 The Iranian President, Hassan Rouhani, on Sunday denounced "Zionist propaganda" and the "vicious Zionist regime" in an angry speech warning the US that it would "soon regret" any decision by President Donald Trump later this month to terminate the sanctions waivers on Iran enabled by the July 2015 nuclear deal.
byBreitbart Jerusalem7 May 2018, 1:03 AM PDT0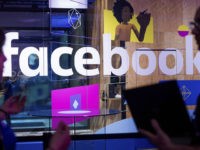 Israels Foreign Ministry on Sunday launched a Facebook page uniquely dedicated to fostering ties with Iraq.
byBreitbart Jerusalem7 May 2018, 12:40 AM PDT0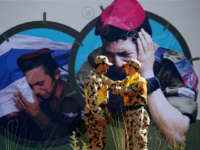 Hezbollah was poised to seal its dominance of Lebanon Monday with results for the decades first general election expected to confirm the Iran-backed party as the main winner.
byBreitbart Jerusalem7 May 2018, 12:24 AM PDT0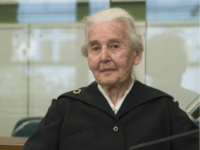 BERLIN — A Holocaust survivors group is urging German authorities to intensify their search for a notorious neo-Nazi who did not show up for her prison sentence.
byBreitbart Jerusalem7 May 2018, 12:12 AM PDT0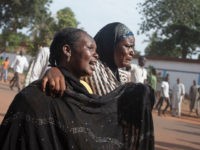 Contents: Muslim vs Catholic violence surges again in CAR capital city Bangui; Angry protesters bring corpses to MINUSCA headquarters in Bangui; The self-defense group The Force gets revenge; Central African Republic crisis civil war continues
byJohn J. Xenakis6 May 2018, 7:29 PM PDT0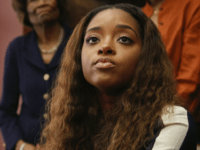 TEL AVIV – The Womens March leader who was lambasted for supporting virulently antisemitic Nation of Islam leader Louis Farrakhan was in Israel on a tour last week with the George Soros-funded Center for Constitutional Rights.
byDeborah Danan6 May 2018, 4:06 PM PDT0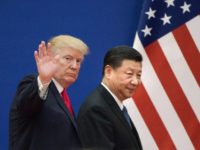 TAIPEI, TAIWAN — Taiwan on Sunday thanked the White House for standing up to China, after Beijing recently threatened U.S. airlines to change the way they listed Taiwan on their websites.
byKristina Wong6 May 2018, 6:48 AM PDT0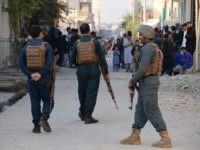 KABUL, Afghanistan — A bomb blast inside a mosque in eastern Afghanistan that was being used as a voter registration center killed at least 12 people and wounded 33, officials said.
byBreitbart Jerusalem6 May 2018, 6:40 AM PDT0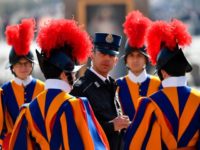 The oldest and smallest standing army in the world, the Vatican Swiss Guard, is getting a partial wardrobe makeover, with new 3D-printed PVC helmets to replace their traditional metal headgear.
byThomas D. Williams, Ph.D.6 May 2018, 6:09 AM PDT0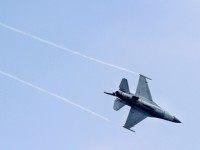 Israeli military aircraft struck a Hamas site in the northern Gaza Strip used as a launching pad for incendiary kites Saturday night, the military said Sunday.
byBreitbart Jerusalem6 May 2018, 4:57 AM PDT0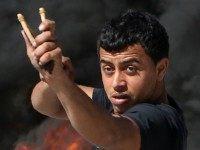 TEL AVIV – Footage of Palestinian protesters faking injuries and using children as human shields in border riots was released by the IDF Saturday night.
byDeborah Danan6 May 2018, 4:48 AM PDT0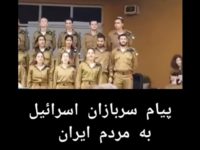 TEL AVIV – A video of 50 IDF soldiers in uniform singing a well-known love song in Persian has gone viral on Iranian social media.
byDeborah Danan6 May 2018, 4:45 AM PDT0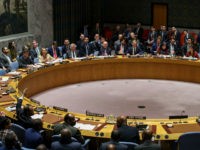 BERLIN — Germany has said it will stand up for Israels interests and security if it wins a non-permanent seat on the U.N. Security Council.
byBreitbart Jerusalem6 May 2018, 2:14 AM PDT0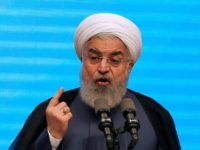 Irans president is warning President Donald Trump that pulling America out of the nuclear deal with world powers would be a "historic regret."
byBreitbart Jerusalem6 May 2018, 2:05 AM PDT0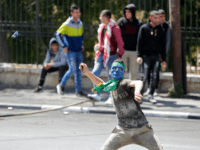 Dozens of Palestinians broke into the Gaza side of the Kerem Shalom border crossing between Israel and the Hamas-run Strip on Friday evening, setting fire to the gas pipeline that supplies fuel to the Strip, the army said.
byBreitbart Jerusalem6 May 2018, 1:40 AM PDT0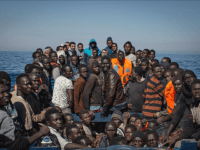 Over 20,000 migrants have travelled to Europe by sea in the first 122 days of 2018, according to the UN Migration Agency.
byJack Montgomery6 May 2018, 1:27 AM PDT0