Popular singer Halsey posted a controversial rant about the free "watered down white people shampoo" provided in hotels, Thursday, which she complained was not appropriate for "people of color."
byCharlie Nash30 Apr 2018, 11:55 AM PDT0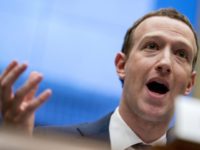 Facebook decided to ditch its "fake news" warnings on articles after the warnings prompted even more users to share the flagged stories, however, the platform has created new features to crack down on what it deems to be "fake news."
byCharlie Nash30 Apr 2018, 11:05 AM PDT0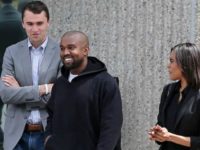 Rap superstar Kanye West was spotted hanging out with conservative activists Candace Owens and Charlie Kirk in Los Angeles on Sunday, as his interest in the conservative movement appears to grow.
byBen Kew30 Apr 2018, 10:43 AM PDT0
Producer George Llewelyn-John, who works with a number of right-wing media figures, received a temporary Twitter ban after he uploaded a promotional video for the upcoming free speech event "Day For Freedom."
byCharlie Nash30 Apr 2018, 7:59 AM PDT0
Mark Meechan, better known as Count Dankula, is refusing to pay the £800 fine handed to him by the courts for a grossly offensive joke, donating the money to Glasgow Childrens Hospital instead.
byJack Montgomery30 Apr 2018, 7:15 AM PDT0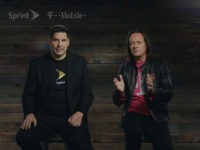 A deal several years in the works may finally be happening if government regulators do not prevent the massive $26.5 billion merger of major wireless providers T-Mobile and Sprint.
byMichelle Moons29 Apr 2018, 10:49 PM PDT0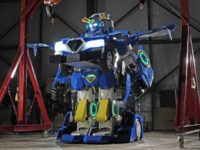 The Brave Robotics engineers have created a real-life Transformer that can even carry people inside.
byNate Church29 Apr 2018, 12:14 PM PDT0
Facebook apologized Saturday evening to the administrators of an event page for a protest in San Diego against the migrant caravan, and restored the page — hours after the protest was scheduled to have begun.
byJoel B. Pollak29 Apr 2018, 6:18 AM PDT0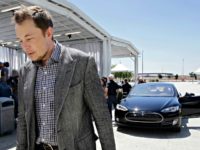 Elon Musk faces a shareholder proposal that could take away his Chairman title as conflict of interest concerns and litigation compound Teslas lack of profitability challenges.
byChriss W. Street28 Apr 2018, 8:25 PM PDT0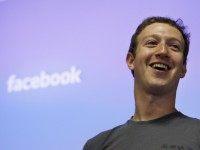 Conservative Reviews Michelle Malkin joined SiriusXM host Rebecca Mansour and special guest host Sam Sorbo for a Friday interview on Breitbart News Tonight to discuss political censorship via technology companies. She dismissed "purist anti-regulation tendencies" while describing companies such as Facebook, Google, and Twitter as "quasi-monopolies" and "trusts that need to be busted."
byRobert Kraychik28 Apr 2018, 12:37 PM PDT0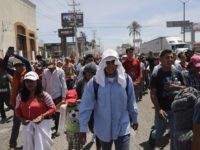 Facebook has deleted an event page hosted by San Diegans for Secure Borders (SDSB), citing a violation of their community standards. The event was a protest against the caravan of illegal aliens aiming to enter the U.S. from Mexico.
byAllum Bokhari28 Apr 2018, 12:11 PM PDT0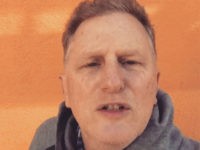 In his latest expletive laid outburst, actor Michael Rapaport blasted "Cuckoos Nest" Kanye Wests recent embrace of President Donald Trump on Twitter, calling the rappers decision a "f*cking problem."
byBen Kew28 Apr 2018, 10:12 AM PDT0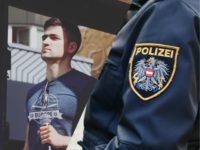 Austrian police have raided ten homes and offices of identitarian activists, including Generation Identity co-leaders Martin Sellner and Patrick Lenart.
byChris Tomlinson28 Apr 2018, 6:28 AM PDT0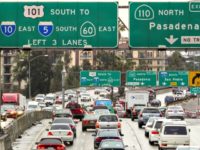 Los Angeles Countys Metro Transportation Authority Board voted to end allowing solo-occupied zero-emission vehicles free use of the highly trafficked 10 and 110 freeway toll lanes.
byChriss W. Street28 Apr 2018, 5:49 AM PDT0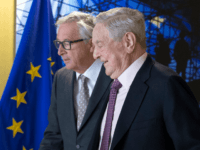 The European Commission has proposed new measures to tackle disinformation and so-called fake news online, including an EU-wide code of practice on disinformation and support for an "independent fact-checking network."
byChris Tomlinson28 Apr 2018, 2:14 AM PDT0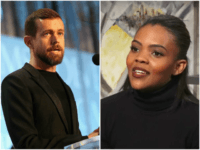 Is this the first time Jack Dorsey has apologized to a conservative?
byAllum Bokhari27 Apr 2018, 6:25 PM PDT0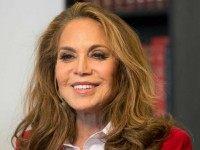 If Congress is looking for a pattern of bias against conservatives, they dont have far to look.
byAllum Bokhari27 Apr 2018, 2:27 PM PDT0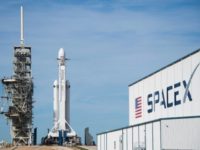 NASA will have to pay more money for less cargo delivery to the International Space Station in the 2020s due to price increases from SpaceX.
byCharlie Nash27 Apr 2018, 12:14 PM PDT0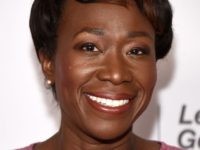 After the Daily Beast conducted their own investigation into the hacking claims of one of their columnists, MSNBC host Joy Reid, it concluded that "none of the images" of old homophobic posts "are faked or doctored," and that Reids excuse "crumbles under scrutiny."
byCharlie Nash27 Apr 2018, 12:03 PM PDT0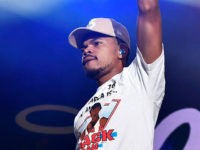 Chicago-based rapper Chance the Rapper expressed his agreement with Kanye Wests recent criticism that Democrats have abandoned poor Chicago communities, while also distancing himself from President Donald Trumps praise.
byBen Kew27 Apr 2018, 11:36 AM PDT0
A graduate art student at the University of Utah has installed a closet on campus for stressed students to cry in following final exams.
byTom Ciccotta27 Apr 2018, 10:51 AM PDT0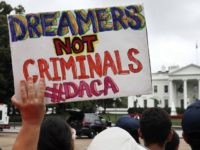 Four professors at the City University of New York are requesting clarity from administrators on the schools free speech policies after a group of CUNY law students derailed a guest lecture at the end of March.
byTom Ciccotta27 Apr 2018, 10:45 AM PDT0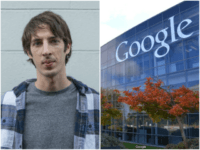 Google has filed a motion in court to seal documents pertaining to James Damores class-action lawsuit against them, arguing that the documents were causing their employees to be "harassed." In response, the court has agreed to seal the records for two months. Google is also branding critics of their far-left diversity policies as "alt-right" according to Damores attorney.
byAllum Bokhari27 Apr 2018, 9:43 AM PDT0
The "Day of Absence" event, which New York Times columnist Bari Weiss called "a day of racial segregation," will take place again this year at Evergreen State College. Last year, the "Day of Absence" event involved requesting that white community members voluntarily remove themselves from campus for a day.
byTom Ciccotta27 Apr 2018, 9:26 AM PDT0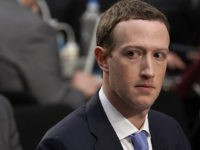 Facebook has reportedly begun warning investors that "intense media coverage" of the companys latest user data scandal could lead to lower user numbers and overall revenue.
byLucas Nolan27 Apr 2018, 8:22 AM PDT0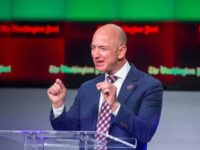 Amazon has chosen to increase the price of Amazon Prime memberships after reporting a huge quarterly profit.
byLucas Nolan27 Apr 2018, 8:17 AM PDT0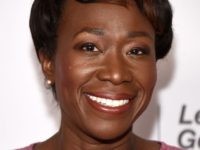 In todays edition of "Democrats Sure Got It Good," I give you the far-left Daily Beast, which is preparing the excuse of "she forgot" to save MSNBC anchor Joy Reid, not only from years of documented gay-baiting, but from the fact that she likely lied about being hacked.
byJohn Nolte27 Apr 2018, 6:19 AM PDT0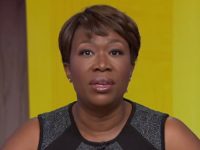 Kevin Poulsen at The Daily Beast dissects Joy Reids claim of a conspiracy to hack her defunct blog The Reid Report and frame her as the author of politically incorrect thoughts on gays, concluding that her assertions "have not stood up to scrutiny when theyve been specific enough to test."
byBreitbart News27 Apr 2018, 4:53 AM PDT0
Rep. Lamar Smith (R-TX) warned on Thursday that Americans who post critical comments about illegal immigration on Facebook could be censored for publishing "hate speech." Smith made his remarks at a House Judiciary Committee hearing examining "social media filtering and policing practices."
byTony Lee27 Apr 2018, 12:31 AM PDT0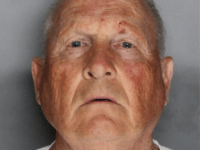 Alleged "Golden State Killer" Joseph James DeAngelo was arrested this week after being tracked down by thanks to advances in DNA technology — and the emergence of genealogy websites.
byChriss W. Street27 Apr 2018, 12:01 AM PDT0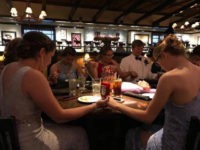 A journalist who posted a picture of a group of teenagers praying in a restaurant before prom is getting some heat from Facebook users who argued the kids were not necessarily "nice" just because they were praying in the picture.
byKatherine Rodriguez26 Apr 2018, 7:15 PM PDT0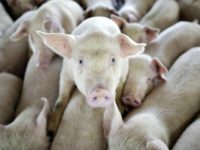 The brains of hundreds of pigs reportedly survived for up to 36 hours after they were decapitated in an experiment that lays the foundation for the preservation of human minds beyond their physical limitations.
byNate Church26 Apr 2018, 6:47 PM PDT0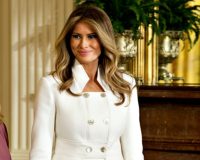 First lady Melania Trump celebrated her 48th birthday on Thursday. Twitter was flooded with birthday wishes for Trump, complimenting her style and grace.
byPenny Starr26 Apr 2018, 6:28 PM PDT0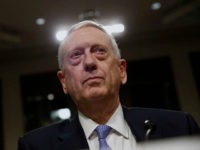 A "massive" cyber attack against a NATO country that results in "very significant" fatal damages could constitute an act of war, U.S. Secretary of Defense Jim Mattis cautioned during a Senate Armed Services Committee hearing on Thursday.
byEdwin Mora26 Apr 2018, 6:08 PM PDT0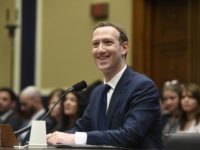 Facebook invited a number of conservative think tanks and free market groups to a secretive meeting in Washington, D.C., where they were forced to sign strict legal agreements to prevent discussion of the event.
byLucas Nolan26 Apr 2018, 3:26 PM PDT0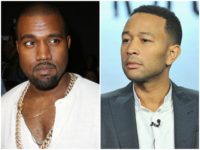 Kanye West revealed a private conversation between himself and longtime collaborator and friend John Legend that revealed the rapper explaining that hes not backing down from supporting President Donald Trump.
byDylan Gwinn26 Apr 2018, 2:39 PM PDT0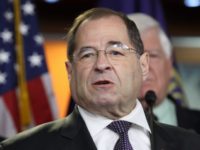 Rep. Jerrold Nadler (D-NY), the Ranking Member of the Judiciary Committee who claimed allegations of social media censorship against conservatives were "baseless" and a "hoax," on Thursday, received over $20,000 from Google parent company Alphabet between 2017 and 2018 alone, and received thousands more in previous years.
byCharlie Nash26 Apr 2018, 2:17 PM PDT0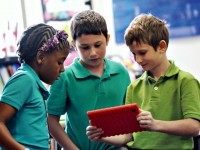 Following multiple complaints about the content published on the YouTube Kids app, the company has decided to give parents better control over what their children view.
byLucas Nolan26 Apr 2018, 2:01 PM PDT0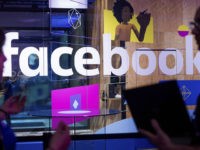 Fred Campbell stated that the "Safe Harbor" protection for Facebook and Google allows social media giants to censor at will.
bySean Moran26 Apr 2018, 12:21 PM PDT0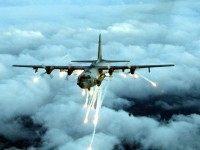 General Raymond Thomas, the head of U.S. Special Operations Command, said at a conference in Tampa, Florida on Wednesday that "adversaries" are jamming U.S. Air Force electronics in Syria, creating what he described as "the most aggressive EW environment on the planet."
byJohn Hayward26 Apr 2018, 12:18 PM PDT0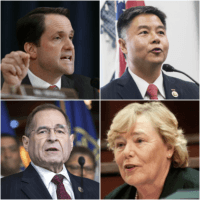 Congressional Democrats launched an all-out war against conservative concerns about censorship on social media today, calling the concerns a "conspiracy theory", even as they defended tech giants right to censor content on the basis of political viewpoint.
byAllum Bokhari26 Apr 2018, 10:57 AM PDT0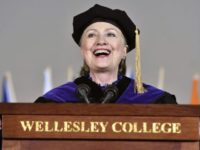 A short documentary from the Foundation for Individual Rights in Education (FIRE) explores the growing trend of intellectual intolerance at Wellesley College.
byTom Ciccotta26 Apr 2018, 10:51 AM PDT0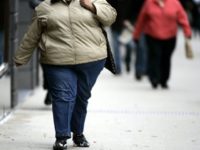 A group of Canadian graduate students published an article in the Fat Studies journal which argues that fat people view the concept of time differently than skinny people.
byTom Ciccotta26 Apr 2018, 10:47 AM PDT0
A U.S. District Judge ruled this week that conservative student groups will be able to proceed with their First Amendment lawsuit against UC Berkeley.
byTom Ciccotta26 Apr 2018, 10:41 AM PDT0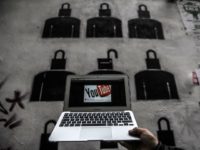 PragerU has released a statement on its plans to further battle Googles censorship of its content.
byLucas Nolan26 Apr 2018, 10:34 AM PDT0