News
National Security – Latest News | Breitbart
Tensions between Colombians and Venezuelan refugees on the border of the two nations are growing as locals fear the migrants will leave them jobless in their hometowns.
byBen Kew27 Feb 2018, 8:15 PM PST0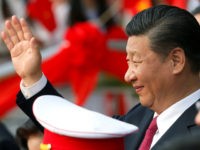 Freedom of speech is tenuous at best in China, but censors are cracking down especially hard on criticism of President Xi Jinping's consolidation of power, particularly his effort to remove term limits so he can rule indefinitely.
byJohn Hayward27 Feb 2018, 7:55 PM PST0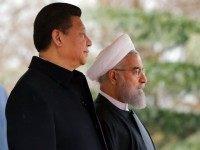 China is seeking to enhance its military posture in the Middle East, where Beijing is pursuing deeper cooperation with state sponsor of terror Iran, the chief of U.S. Central Command (CENTCOM) cautioned lawmakers Tuesday.
byEdwin Mora27 Feb 2018, 7:33 PM PST0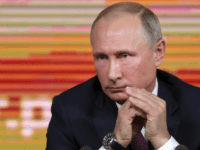 Polygraph.info, a website produced by U.S. government-funded Voice of America News and Radio Free Europe, has published leaked audio recordings it claims to be of Russian mercenaries complaining about their humiliating defeat at the hands of American forces in Syria.
byJohn Hayward27 Feb 2018, 6:53 PM PST0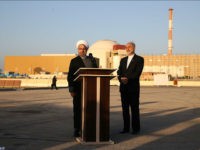 Secretary of Energy Rick Perry is on his way to London for meetings with the government of Saudi Arabia on nuclear energy. The Saudis are interested in civilian nuclear power and also in using talks with the United States to push for tighter controls on Iran's nuclear program.
byJohn Hayward27 Feb 2018, 6:33 PM PST0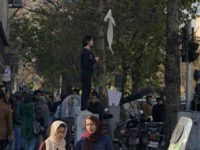 Iranian police have warned that women have who been detained for peacefully protesting Iran's compulsory, or mandatory, hijab could face up to ten years in prison.
byAdelle Nazarian27 Feb 2018, 6:11 PM PST0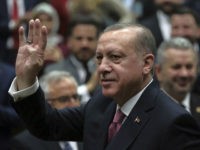 Increasingly isolated in Europe, Turkish President Recep Tayyip Erdogan arrived in Algeria Tuesday for a whirlwind five-day tour of Africa intended to boost his economy and raise the diplomatic profile of his country tarnished by an ongoing invasion of Syria and repeated failures to prevent terror attacks in urban tourist centers.
byFrances Martel27 Feb 2018, 5:50 PM PST0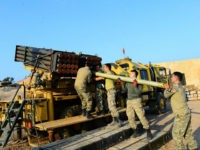 The U.S. military denies having a "direct relationship" with members of a Kurdish militia under attack from Turkey in Syria's Afrin region despite acknowledging they have "familial ties" to the very same Kurds who helped the U.S.-led coalition bring the Islamic State (ISIS/ISIL) to its knees in the region.
byEdwin Mora27 Feb 2018, 5:31 PM PST0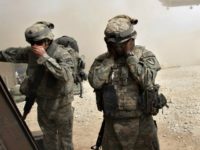 Washington (AFP) – An envelope containing an "unknown substance" was opened at a US base near Washington on Tuesday, leaving 11 people sick, including military personnel, officials said.
byBreitbart News27 Feb 2018, 4:17 PM PST0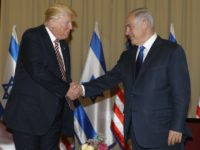 TEL AVIV – Prime Minister Benjamin Netanyahu said President Donald Trump is "worthy of all praise" for his decision to move the U.S. embassy to Jerusalem in May and it was "only a matter of time" before other countries follow suit.
byDeborah Danan27 Feb 2018, 2:55 PM PST0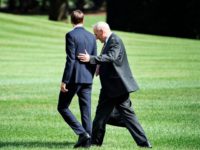 Trump could order security clearance for Kushner, but said he would leave the decision to Kelly.
byCharlie Spiering27 Feb 2018, 1:23 PM PST0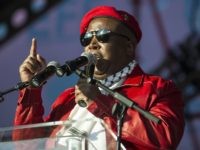 South Africa's National Assembly passed a motion Tuesday to allow the government to expropriate land without compensation, fulfilling the wishes of radicals and black nationalists, but raising fears for the fate of the country's white minority, as well as the future of its agricultural sector.
byJoel B. Pollak27 Feb 2018, 12:00 PM PST0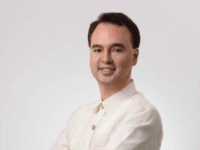 Philippines Foreign Affairs Secretary Alan Peter Cayetano demanded "fairness" from a highly critical UN Human Rights Council on Tuesday, asserting that President Rodrigo Duterte's war on drug crime was necessary to "save lives" and "make our people safe and secure from all threats, terrorism, corruption and criminality."
byFrances Martel27 Feb 2018, 11:58 AM PST0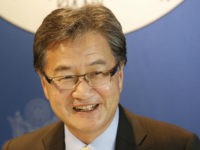 A top U.S. diplomat to North Korea has unexpectedly announced his retirement days after President Donald Trump expressed a willingness to open talks with the rogue communist state.
byBen Kew27 Feb 2018, 11:25 AM PST0
Human rights advocates urged President Donald Trump this week to bring a case before the International Criminal Court (ICC) on behalf of the four Americans killed while rescuing Cuban refugees in 1996, shot down in what the U.S. Congress has deemed an act of terrorism.
byFrances Martel27 Feb 2018, 9:01 AM PST0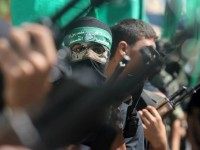 TEL AVIV — Hamas security forces have stepped up their pursuit of Islamic State operatives and supporters as well as other Salafist jihadists in the Gaza Strip, even while a Hamas delegation is visiting in Egypt led by politburo chief Ismail Haniyeh, a senior Gaza jihadist affiliated with IS ideology told Breitbart Jerusalem.
byAli Waked27 Feb 2018, 8:28 AM PST0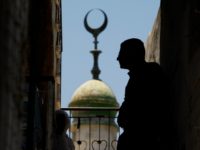 TEL AVIV — The Palestinian Authority's religion ministry has stopped the work of Muhammad Abahreh, the preacher of the biggest mosque of Jenin in the northern West Bank, after he accused the leadership of the PA of treachery against the Palestinians in his sermon last Friday.
byAli Waked27 Feb 2018, 8:28 AM PST0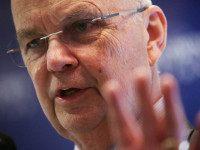 Former CIA and NSA chief Michael Hayden handled the latest shifting of goalposts for the Trump-Russia conspiracy theory industry in an interview posted on Tuesday. Hayden conceded that "collusion" between Russia and the Trump 2016 campaign cannot yet be proven, so he lowered the bar to "convergence," a far more nebulous accusation that requires no proof whatsoever.
byJohn Hayward27 Feb 2018, 8:11 AM PST0
In a sharply worded statement Monday, Cardinal Edwin O'Brien announced the closing of the Church of the Holy Sepulchre in Jerusalem to protest what he called Jerusalem's "systematic campaign against the churches and the Christian community in the Holy Land."
byThomas D. Williams, Ph.D.27 Feb 2018, 7:58 AM PST0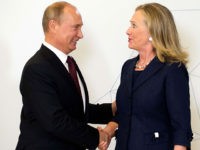 NEW YORK — Jonathan M. Winer, the Obama State Department official who acknowledged regularly interfacing with the author of the controversial, largely discredited 35-page anti-Trump dossier, served as senior vice president of a firm that did lobbying work for Tenex, the U.S. subsidiary of Rosatom, the Russian state corporation headquartered in Moscow.
byAaron Klein27 Feb 2018, 7:01 AM PST0
Contents: From missile strikes and bombings to cholera, war-torn Yemen deteriorates; Saudi Arabia sacks its top tier of military commanders
byJohn J. Xenakis27 Feb 2018, 5:56 AM PST0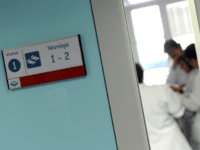 Italian media are in an uproar over a direct request from Pope Francis to one of the largest American Catholic charities to bail out a woefully mismanaged Italian hospital to the tune of $25 million.
byThomas D. Williams, Ph.D.27 Feb 2018, 4:34 AM PST0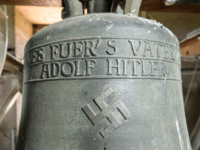 BERLIN – A German village has decided to keep a contentious Nazi-era church bell that bears a swastika and the words "All for the Fatherland – Adolf Hitler", arguing it serves as a reminder of the country's dark past.
byBreitbart Jerusalem27 Feb 2018, 4:21 AM PST0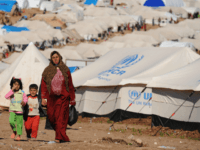 Aid workers sent to conflict zones representing the United Nations and international charities routinely sexually assault the very people they are sent to help, a former aid worker has claimed.
bySimon Kent27 Feb 2018, 3:23 AM PST0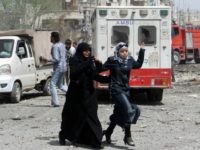 Given the enormous death toll of the ongoing war in Syria, it is easy to overlook—or fail to attribute importance to—the psychological well-being of those who have endured. But the severe trauma faced by so many Syrians has left an entire generation with intangible scars. It is an issue that, somewhat counter-intuitively, Syria's arch-enemy, Israel, is addressing.
byBreitbart Jerusalem27 Feb 2018, 2:30 AM PST0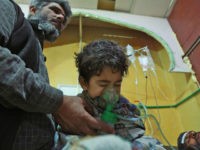 A Russia-ordered "humanitarian pause" has gone into effect to allow civilians to leave a rebel-held enclave near Damascus, giving a brief respite to the residents of the besieged area that has been under intense attack by the Syrian government for weeks.
byBreitbart Jerusalem27 Feb 2018, 2:17 AM PST0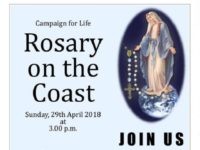 A grassroots Catholic crusade for a day of a rosary prayer for the future of Great Britain has gained the support of key prelates, following on similar initiatives in Poland, Ireland and Italy.
byThomas D. Williams, Ph.D.27 Feb 2018, 1:51 AM PST0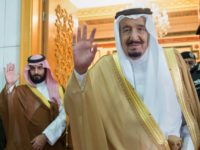 RIYADH, Saudi Arabia — Saudi King Salman on Monday replaced top military commanders including the chief of staff, state media said, in a major shake-up of the kingdom's defense establishment.
byBreitbart Jerusalem27 Feb 2018, 1:39 AM PST0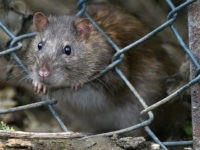 Venezuelan prisoners are eating rats and pigeons as a means of survival as food supplies continue to dissipate in the failed socialist state, according to a report published this weekend.
byBen Kew26 Feb 2018, 10:53 PM PST0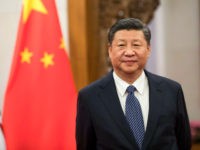 Chinese state media reported Monday that a new round of "discipline" inspections began this weekend, seeking to stamp out graft, inappropriate behavior or any threat to Xi Jinping's totalitarian rule within the Chinese Communist Party (CPC).
byFrances Martel26 Feb 2018, 9:53 PM PST0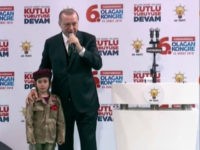 Turkish President Recep Tayyip Erdogan was holding a televised rally for his AKP party on Saturday to build support for his military incursion into Syria when he noticed a girl of about five years old wearing a military uniform in the audience.
byJohn Hayward26 Feb 2018, 8:45 PM PST0
Chinese human rights lawyer Li Baiguang was reported dead on Monday after checking in to the Number 81 People's Liberation Army Hospital in Nanjing, despite friends saying the 49-year-old was previously in good health and complained only of a minor stomach ache.
byJohn Hayward26 Feb 2018, 8:10 PM PST0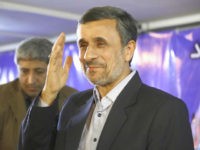 Former Iranian President Mahmoud Ahmadinejad warned Iran's Supreme Leader Ayatollah Ali Khamenei last week that that Islamic Republic's ruling system has lost its legitimacy and demanded "fundamental reforms," saying its leaders should be replaced through free and fair presidential elections.
byAdelle Nazarian26 Feb 2018, 7:46 PM PST0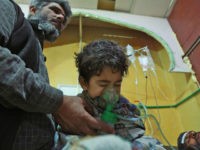 The U.N. Security Council unanimously voted in favor of a ceasefire resolution for Syria on Saturday, but the bombing of the Eastern Ghouta suburb near Damascus continued, with at least 24 more deaths after the resolution was passed.
byJohn Hayward26 Feb 2018, 7:20 PM PST0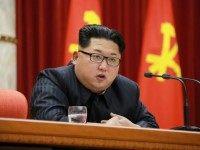 U.S. President Donald Trump's administration and vital Asian allies are reportedly working on coordinating an unprecedented crackdown on ships suspected of evading sanctions on the murderous North Korean regime led by dictator Kim Jong-un.
byEdwin Mora26 Feb 2018, 6:44 PM PST0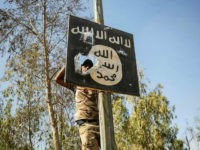 The Iraqi military has reportedly warned of an Islamic State (ISIS/ISIL) resurgence in northern Iraq, noting that the group has already attacked the Kurdish-majority Kirkuk region, home to lucrative oil fields.
byEdwin Mora26 Feb 2018, 6:11 PM PST0
The Islamic State (ISIS/ISIL) has claimed responsibility for two attacks, killing at least 14 people and wounding an estimated 40 others when suicide bombers and gunmen attempted to storm the headquarters of a counter-terrorism unit in the southern port city of Aden in Yemen, once considered a stronghold of its rival al-Qaeda.
byEdwin Mora26 Feb 2018, 5:37 PM PST0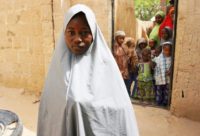 The governor of Yobe state, Nigeria, accused the federal government on Monday of withdrawing troops from a key at-risk region two weeks ago, shortly before the terrorist group Boko Haram attacked a school complex and abducted over one hundred girls.
byFrances Martel26 Feb 2018, 3:52 PM PST0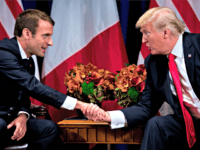 President Donald Trump and First Lady Melania will welcome French President Emmanuel Macron and his wife to the United States on April 24 for the first state visit of Trump's administration, White House press secretary Sarah Sanders told reporters on Monday.
byMichelle Moons26 Feb 2018, 2:55 PM PST0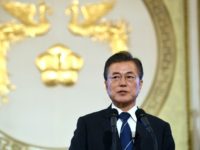 South Korean President Moon Jae-in on Monday urged the United States and North Korea to lower their conditions for negotiations to take place.
byJohn Hayward26 Feb 2018, 2:15 PM PST0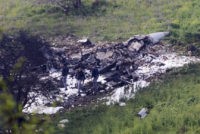 TEL AVIV – The downing of an Israeli F-16 by Syrian air defenses two weeks ago was due to pilot error, an investigation carried out by the Israel Air Force published Sunday found.
byDeborah Danan26 Feb 2018, 12:50 PM PST0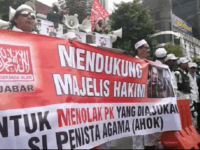 Former Jakarta Governor Basuki "Ahok" Tjahaja Purnama, sentenced to two years in prison for blasphemy, has appealed the decision against him, triggering the presence of an estimated "thousands" supporting and condemning him before the North Jakarta District Court on Monday.
byFrances Martel26 Feb 2018, 12:41 PM PST0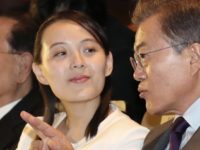 It has been almost a half-century since the technology first made its appearance in 1969, but the Automated Teller Machine (ATM) has become a necessary part of life for people on the go in need of instant cash.
byJames Zumwalt26 Feb 2018, 11:05 AM PST0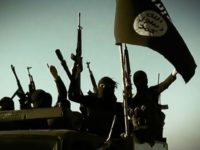 The U.S. State Department is reportedly considering cutting the office of the envoy that coordinates the American-led international offensive against the Islamic State (ISIS/ISIL) in Iraq and Syria now that the jihadist group is teetering on the brink of defeat.
byEdwin Mora26 Feb 2018, 9:04 AM PST0
Public sector employees in the Gaza Strip went on strike Monday over unpaid salaries, amid a dispute between the two major Palestinian factions.
byBreitbart Jerusalem26 Feb 2018, 6:45 AM PST0