Politics
Communists seek property confiscation as punishment for serious crime
Russian Communist Party MPs are seeking the reintroduction of Soviet-era laws under which personal property can be confiscated as a separate punishment and not as a way to compensate damages inflicted by convicts.
Read more
In the explanatory note attached with the bill drafted by Communist MPs, the lawmakers said that confiscation of property was applied as a separate punishment under the Soviet Criminal Code and also under the Criminal Code of the Russian Federation until late 2003. After this, confiscation was removed from the law and in 2006 it was brought back, not as a punishment, but as "another measure under criminal law" that can be applied on a limited scale, usually to seize the property acquired by convicts through illegal means and use it to compensate the damages to the aggrieved party.
The new bill allows the confiscation of any personal property of convicts, including items that are not related to crimes that caused the convictions. At the same time, the draft specifies that all norms ordering confiscation of property received through criminal methods must remain in place.
Read more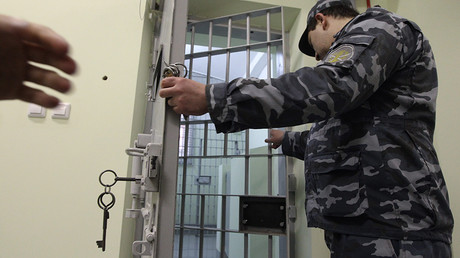 The bill was first brought to public attention in early 2016, when it received a negative review from the Russian government as several international treaties signed and ratified by Russia do not contain direct demands for property confiscation as criminal punishment. The draft also caused some protests from human rights activists, who likened it to "looting homes," and speculated that the only purpose of the document was to give its sponsors media promotion.
Earlier this month, Communist Party MPs proposed to introduce nationalization, which they described as a forced but compensated confiscation of private property as a way to boost the national economy and security. The list of assets that would be subject to nationalization include land plots, mineral deposits, forests, natural bodies of water, and enterprises in strategically important branches of the economy, such as energy, transport and heavy industry.
At the same time, the bill's sponsors emphasized that the nationalization of property should not become a form of punishment, or even a way to coerce businessmen into fulfilling certain obligations.