The Federal Communications Commission (FCC) will publish its net neutrality order repeal on Thursday, which will allow activists to sue the agency to attempt to block the agency's "Restoring Internet Freedom Order" from taking effect.
bySean Moran21 Feb 2018, 7:16 PM PST0
Journalist and author Mike Cernovich has called on CNN to donate the profits earned from advertisements during coverage of the Parkland school shooting to charity.
byCharlie Nash21 Feb 2018, 3:01 PM PST0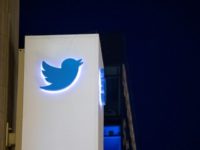 A former Twitter employee blamed the company's head of trust and safety, Del Harvey, after the platform locked out thousands of conservative users overnight.
byAllum Bokhari21 Feb 2018, 1:07 PM PST0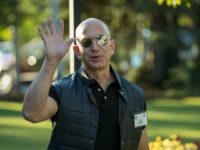 Amazon CEO Jeff Bezos has announced that he is building a 500-foot tall clock inside a West Texas mountain.
byTom Ciccotta21 Feb 2018, 12:31 PM PST0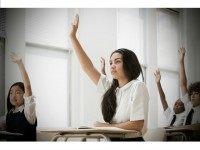 The University of Wisconsin-Stevens Point has announced the cancellation of a discriminatory tutoring program that only asked white students to pay.
byTom Ciccotta21 Feb 2018, 11:56 AM PST0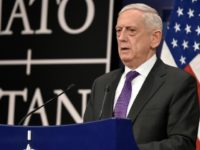 On his way home after the Munich Security Conference last week, Secretary of Defense James Mattis speculated that artificial intelligence could change the "fundamental nature of war." The impression given by the security conference is that no one is truly prepared for that change.
byJohn Hayward21 Feb 2018, 11:50 AM PST0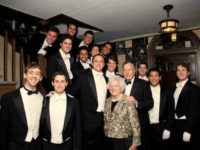 Members of Yale University's historic Whiffenpoofs a cappella singing group announced this week that they will admit their first female member.
byTom Ciccotta21 Feb 2018, 11:39 AM PST0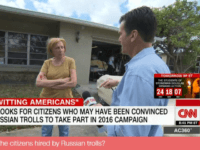 A private citizen received online abuse after CNN tracked her down and publicly shamed her for unknowingly sharing a "Russian-coordinated event" on her Facebook page.
byCharlie Nash21 Feb 2018, 10:57 AM PST0
#TwitterLockOut became the number one trending hashtag on Twitter, Wednesday, after conservatives reported various account sanctions, including the loss of thousands of followers.
byCharlie Nash21 Feb 2018, 9:57 AM PST0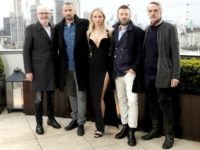 Hollywood star Jennifer Lawrence hit back at feminists who attacked her for wearing a 'revealing' dress in cold weather, writing on Facebook Wednesday that she is "extremely offended" and calling her critics 'sexist.'
byCharlie Nash21 Feb 2018, 9:36 AM PST0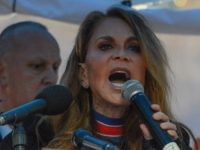 Conservative commentator Pam Geller revealed on Breitbart News Daily on Wednesday morning that her panel on free speech at the Conservative Political Action Conference (CPAC) had been canceled because she refused to remove Jim Hoft of Gateway Pundit as a participant.
byJoel B. Pollak21 Feb 2018, 7:50 AM PST0
The European Union Capital of Culture competition has rejected the city of Székesfehérvár after claiming a video presented by the city's mayor showed the city to be too white and Christian.
byChris Tomlinson21 Feb 2018, 1:53 AM PST0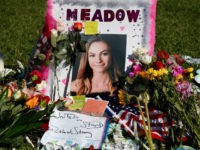 A mob of hateful Twitter trolls excoriated the father of one of the victims of the Parkland, Florida, school shooting because he was wearing a Donald Trump campaign t-shirt as he drove to the school looking for his daughter who turned out to be among the dead.
byWarner Todd Huston20 Feb 2018, 10:51 PM PST0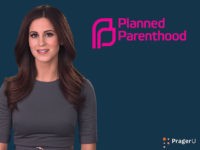 YouTube states that, when viewers have "Restricted Mode" turned on, "potentially mature content will not be shown," and provides examples of such "mature content," including "drugs and alcohol;" "sexual situations;" "violence;" "profane and mature language;" and "incendiary and demeaning content."
byDr. Susan Berry20 Feb 2018, 5:17 PM PST0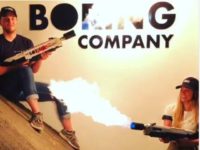 Washington, DC, has issued the Boring Company its first commercial drilling permit for a Hyperloop tunnel that CEO Elon Musk promises will eventually offer a 29-minute service to downtown New York City. The drilling permit follows Musk's July tweet that he had "verbal government
byChriss W. Street20 Feb 2018, 2:41 PM PST0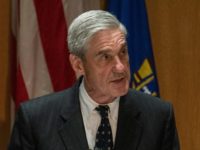 A Russian husband and wife "troll team" was indicted by U.S. authorities on Friday for their involvement in an online effort to influence the 2016 presidential election.
byTom Ciccotta20 Feb 2018, 1:17 PM PST0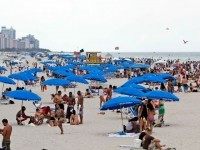 Professor Amy Wax of the University of Pennsylvania Law School claims that a controversial op-ed she penned for a local paper last August ruined her progressive colleague's summer break.
byTom Ciccotta20 Feb 2018, 1:10 PM PST0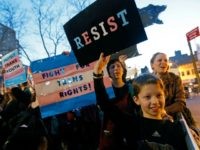 Lush, a popular cosmetics chain which specializes in natural, vegetarian, and vegan products, has stripped their shop windows and launched a campaign in an effort to protest "discrimination" against transgender people.
byCharlie Nash20 Feb 2018, 1:05 PM PST0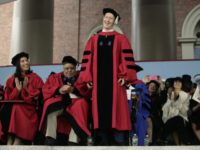 Facebook co-Founder Chris Hughes said in a recent interview that the modern digital economy is "going to continue to destroy work" in America.
byLucas Nolan20 Feb 2018, 12:56 PM PST0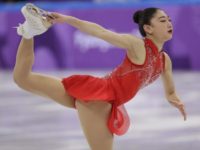 Atlantic columnist Conor Friedersdorf condemned the recent trend of overbearing political correctness on social media in a piece published on Monday.
byTom Ciccotta20 Feb 2018, 11:40 AM PST0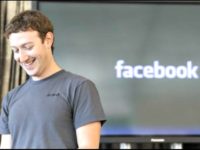 Facebook's VP of Advertising has backtracked on comments he made recently relating to the use of Facebook by Russian operatives to sow discord amongst Americans.
byLucas Nolan20 Feb 2018, 10:40 AM PST0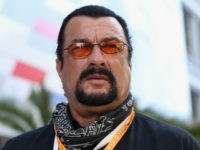 Hollywood star Steven Seagal has become the ambassador for "controversial" cryptocurrency "Bitcoiin," ahead of its initial coin offering (ICO).
byCharlie Nash20 Feb 2018, 10:14 AM PST0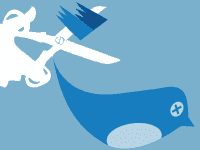 A former Twitter executive claimed to Vanity Fair that the social network is "just an ass-backward tech company."
byCharlie Nash20 Feb 2018, 9:54 AM PST0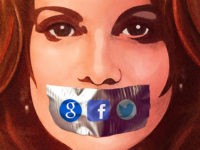 This week at the Conservative Political Action Conference (CPAC) 2018, my organization, the American Freedom Defense Initiative (AFDI), is partnering with the American Principles Project (APP), which is hosting our blockbuster panel discussion on the social media giants' rapidly accelerating attempts to shut down conservatives and deny a voice to everyone who dissents from the hard-left agenda.
byPamela Geller20 Feb 2018, 7:54 AM PST0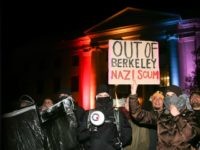 The UC Berkeley student newspaper rejected an anti-DACA op-ed submission last week partially on the basis of its negative portrayal of "non-Western nations."
byTom Ciccotta20 Feb 2018, 5:52 AM PST0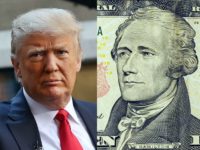 Support for "undocumented immigrants" is a quasi-religion here at UC Berkeley.
byNaweed Tahmas20 Feb 2018, 5:51 AM PST0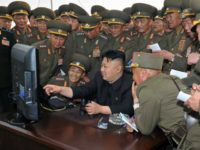 A Foreign Policy report suggests the United States is currently "laying the groundwork" for cyber warfare against North Korea as an alternative method of neutralizing the rogue communist regime.
byBen Kew19 Feb 2018, 5:34 PM PST0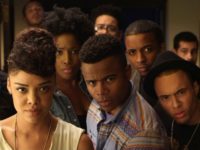 The prestigious Yale University is introducing a course this semester on the various methods of counteracting "whiteness."
byTom Ciccotta19 Feb 2018, 12:59 PM PST0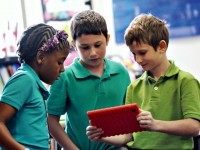 Tech-savvy parents are using big tech's new A.I. systems — Alexa, Siri and Google Assistant — as surrogate babysitters. But what happens when children start viewing these bias-ridden systems as authority figures?
byMarlene Jaeckel19 Feb 2018, 12:43 PM PST0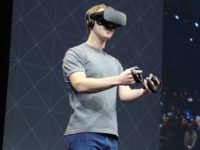 Facebook will reportedly begin sending postcards to the addresses of potential political ad buyers to confirm that they reside in the U.S. following the controversy around Russian ad purchases.
byLucas Nolan19 Feb 2018, 12:41 PM PST0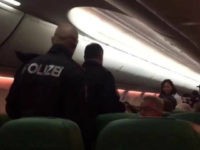 A pilot was forced to make an emergency landing after a fight broke out over a passenger who allegedly could not stop passing gas.
byKatherine Rodriguez19 Feb 2018, 12:12 PM PST0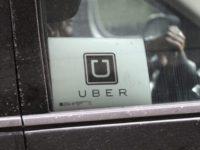 A driver for Uber's food delivery service Uber Eats allegedly fatally shot a customer in Atlanta, Georgia, on Saturday before fleeing.
byCharlie Nash19 Feb 2018, 10:58 AM PST0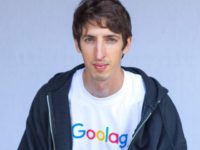 A student protester at Portland State University tried to derail an event featuring ex-Google employee James Damore by attacking the venue's sound system.
byTom Ciccotta19 Feb 2018, 10:10 AM PST0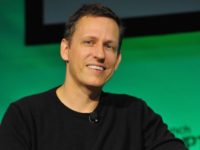 Like Peter Thiel, who recently moved from Silicon Valley to Los Angeles after facing repeated attacks from far-left activists, many tech workers are starting to "feel alienated" by Silicon Valley's left-wing echo chamber according to the Wall Street Journal.
byCharlie Nash19 Feb 2018, 9:59 AM PST0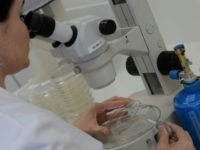 Scientists from the University of Massachusetts Amherst, have invented a smartphone device that could help to prevent food poisoning.
byLucas Nolan19 Feb 2018, 9:48 AM PST0
Free speech platform Quillette recently published an opinion piece titled "Thinking Critically About Social Justice" which discussed the recent decision of the National Labor Relations Board (NLRB) in the case of former Google engineer James Damore.
byLucas Nolan19 Feb 2018, 9:35 AM PST0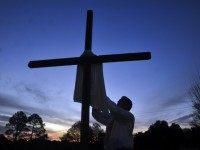 Apple's recent update for the iPhone removed Easter Sunday from some users' calendars, prompting consumer complaints.
byCharlie Nash19 Feb 2018, 9:30 AM PST0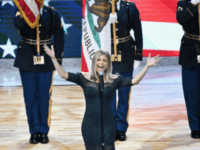 Sometimes the internet has to work hard to turn a cringe-worthy, meme-laden, moment of social media mockery, into a trending sensation.
byDylan Gwinn19 Feb 2018, 7:17 AM PST0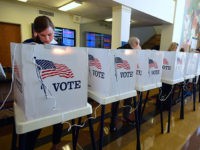 Facebook Vice President Ron Goldman tweeted Friday that the Russian ad buys on the popular social media platform were not to sway the outcome of the election, contrary what to media coverage was suggesting.
byKristina Wong18 Feb 2018, 6:46 PM PST0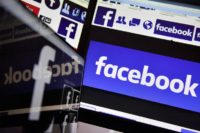 In contrast to the media narrative, most Russian ad buys occurred post-election with the intent to "divide America, said the Facebook VP.
byAllum Bokhari18 Feb 2018, 9:28 AM PST0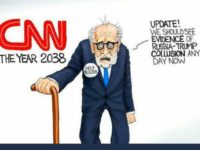 "The Fake News of big ratings loser CNN," Trump wrote, retweeting a cartoon image of an old Wolf Blitzer searching for evidence of Russian collusion.
byCharlie Spiering18 Feb 2018, 9:19 AM PST0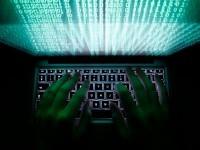 Iran's Islamic Revolutionary Guard Corps (IRGC) has reportedly engaged in a series of coordinated cyber warfare tactics to spy on, police, and arrest the Iranian people to secure its theocracy.
byAdelle Nazarian18 Feb 2018, 1:42 AM PST0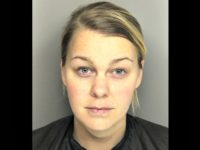 A South Carolina teacher is accused of sexual misconduct after police busted her for being half-naked while in a car with a student.
byKatherine Rodriguez17 Feb 2018, 5:04 PM PST0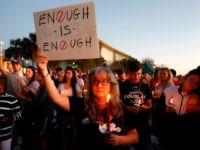 A Florida middle school teacher who was named Teacher of the Year at her school said that parents need to "step up" and control their kids' behavior.
byKatherine Rodriguez17 Feb 2018, 1:23 PM PST0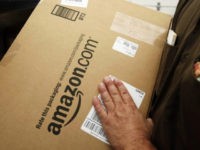 Online retail giant Amazon, owned by Jeff Bezos who also owns the Washington Post, has settled with the U.S. Environmental Protection Agency (EPA) for $1.2 million after an agency investigation revealed the company was selling illegal pesticides.
byPenny Starr17 Feb 2018, 8:14 AM PST0